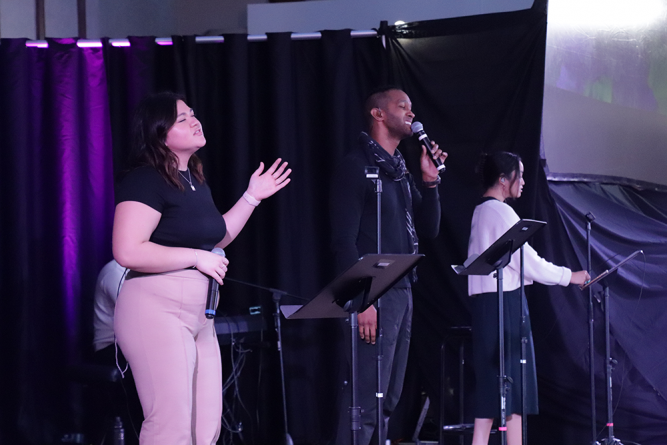 This October, ONE House hosted its annual gathering at Alhambra church for a day of worship, discussion, and belonging. The theme, "You Belong," was designed to remind young people that they belong in our churches, to the Southern California Conference (SCC), and most importantly, to Jesus.
Donavan Childs, Ephesus church senior pastor and ONE House team member, shared his two-fold hope for what attendees would take away from this event. "Sometimes in our isolated churches, we forget that there are other young adults in the church," Childs said. "My first hope is this event reminds them there are others, and they can be a young adult in the church and still have fun. My second hope is that the church values young adults and youth."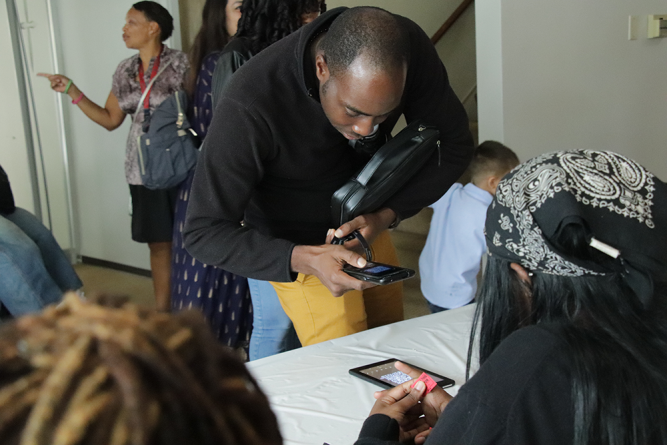 Praise teams from New Life, the young adult church plant from Temple City church, led worship in the morning and evening. Looking at the story of Eutychus in Acts 20, guest speaker Lawrence Dorsey II, Altadena church senior pastor, emphasized the difference between youth and young adults being used and being valued. 
"We are very good at using the youth," Dorsey said. "We don't use them necessarily by their gifts; we use them just by their demographics. They cannot be conveniently used at the church's discretion; they must be used according to the idea that 'they belong.'"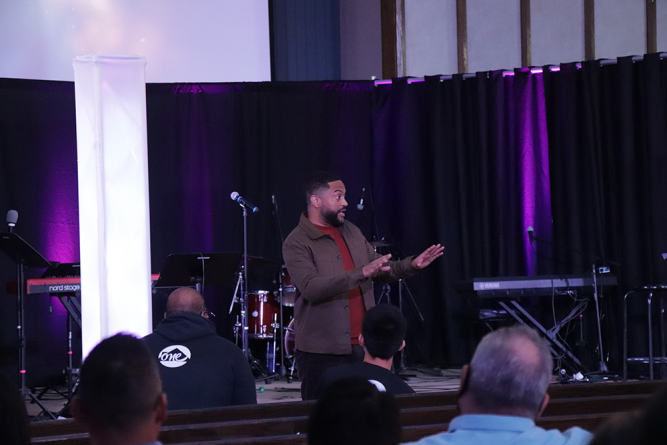 Dorsey also noted the uniqueness of the church wherein six generations are represented and must coexist. He encouraged the youth present to be engaged. "Don't give up on the church," Dorsey said. "Don't let someone in the church cause you to miss out on what God has for you. If you want to save the church, if you want influence in the church, then you need push for that. You must be engaged in what's going on so you can understand it."
Dorsey reinforced the roles those who make up the entire body of Christ must play for belonging together to become reality—mentorship, commitment to being involved, taking ownership, and more.
After the inspiring message, lunch in the fellowship hall was provided by Tirsa's Mexican Restaurant in Los Angeles.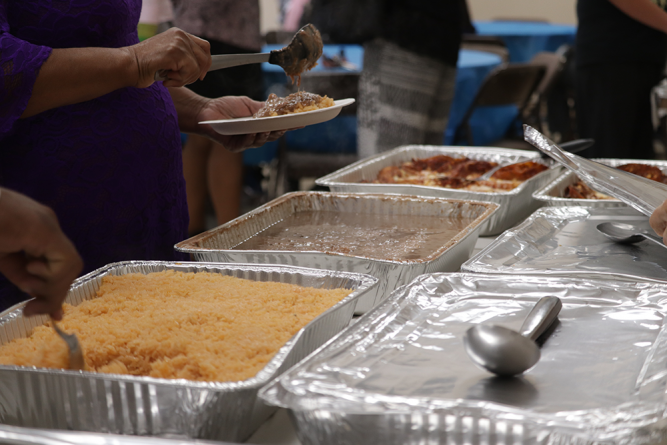 For the afternoon breakout sessions, youth and young adults chose two out of five workshops to attend on topics relevant to emotional, spiritual, and mental health: 
Social Media Evangelism with Childs and Celeste Harrison, Alhambra church senior pastor 
Bold Culture with Karen Cress, DSL (doctorate in strategic leadership) 
Awkward Conversations with Adam Hicks, Temple City church associate pastor
You Belong in Relationships with Denise Olguin
Mental Health with Aaron Bernard, M.S.
Young adults came to the event on their own, or with friends and family, with a variety of reasons. Lizelle Oreño, member of Pasadena church who recently moved back to Los Angeles, hoped to reconnect with old friends and meet new people in ministry.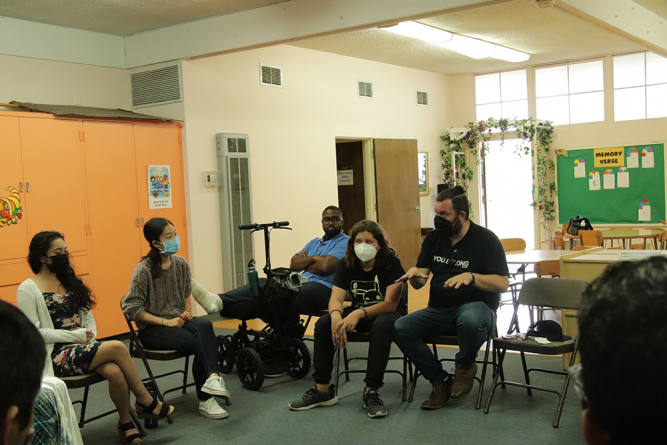 "When I think of events or workshops I want to attend," Oreño said, "I ask myself, 'What's something I can't get on my own? What's something I can get here that I can't get anywhere else?'" This thinking informed her decision to choose the social media evangelism and awkward conversations workshops. "The people who taught it were ministers themselves trying to utilize social media specifically for evangelism," she said of the second session she attended. "I enjoyed hearing their perspective. I felt like it was a good opportunity for me to talk to them and ask how I can do that with my social media."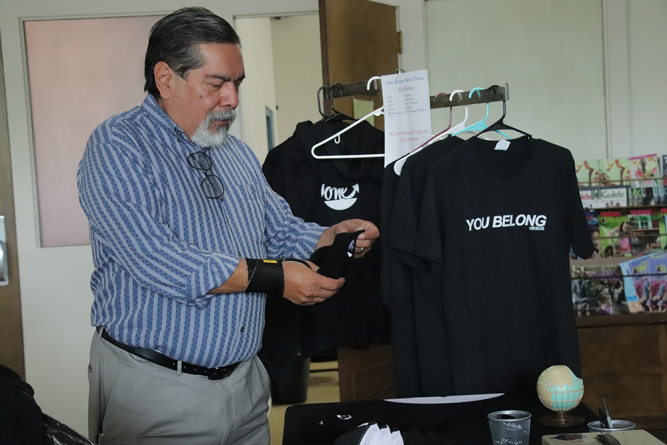 Attendees weren't the only ones encouraged from the day. Eden Seo, ministry director at Upper Room Fellowship church and a new member to the ONE House team, expressed excitement for the impact of this gathering. "I think this event was really good, and it has great potential to become even better and bigger," he shared. "I can see it being more than just the target audience of young adults; from what we saw from the event, there were more than just young adults there. I can see it being something that unifies the churches across different locations."
Throughout the day, gifts and prizes were given. Grand prizes included tickets for a Los Angeles Kings game, a 50-inch 4K Fire TV, a 2021 Apple 10.2-inch iPad, and Beats studio buds. Regular prizes included two Fire TV stick 4K with Alexa, three Rocketbook smart reusable notebooks, four ThermoFlask, five JBL Vibe 200TWS true wireless earbuds, and five No Worries: A Guided Journal books.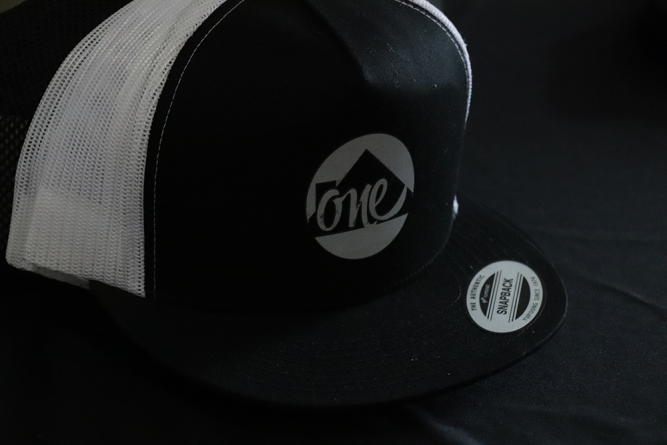 The day closed with a short message and prayer from Celeste Harrison, Alhambra church pastor. 
Echoing Dorsey's sentiments on commitment and involvement from the youth, Childs, who has been a part of this gathering for four years, sees a positive trend of engagement from the youth and young adults. "Each year, I see something that shows more buy-in," he said, "where the young adults who we are doing this for are starting to become more involved in what we're doing."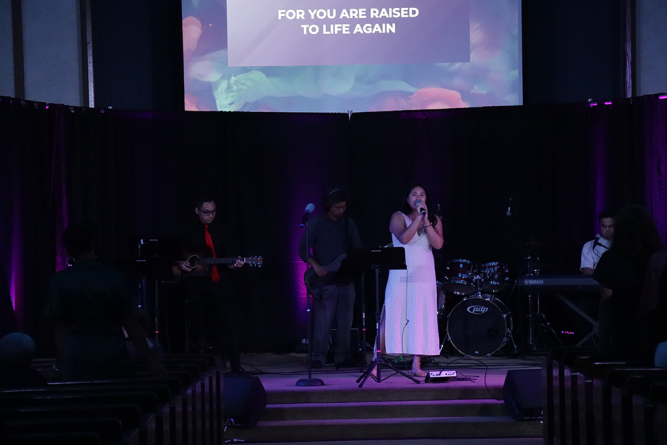 His expectation for the future of this ministry also remains positive. "My hopes are that we will continue to build roots in the DNA of our conference," said Childs, "that it becomes the character of SCC to value and put energy and effort toward what I think are the two biggest areas of focus with ONE House: one, investing in younger generations and two, bringing unity and collaboration throughout the entire conference."
As the need for diversity, inclusion, and unity continue to be hot topics of the church, the ONE House team aims to go beyond these conversations and to live out the theme: You Belong. 
Watch the video highlight below: