Helping your community happens one step at a time, and the Whittier church has taken their first big step. Last November marked the grand opening of Whittier Adventist Community Services (ACS) food pantry. With support from the Southern California Conference (SCC) ACS department, Whittier now distributes free food provided by the Los Angeles Regional Food Bank.
Present at the grand opening were City of Whittier Councilmember Octavio Cesar Martinez, SCC Executive Vice President James G. Lee, and several community members, volunteers, and supporters. A ribbon-cutting ceremony was held, and Whittier church presented a gift of gratitude to both Lee and Martinez.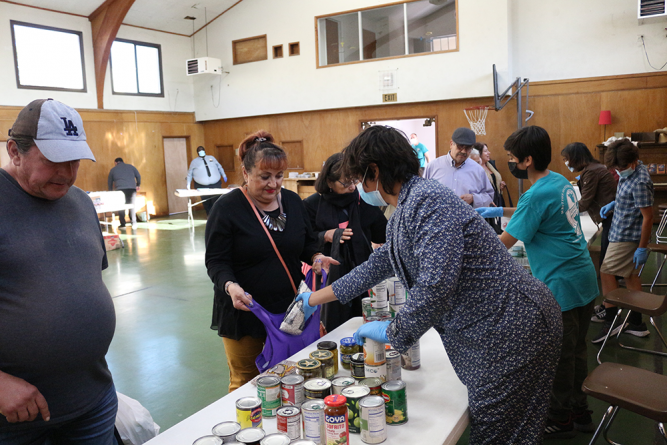 Helping improve and provide for the community is the purpose of Whittier's food pantry program. "Our goal is to get as many churches involved in the community as possible," said Lee. ACS aims to improve every community through local church involvement. It takes one church at a time, and Whittier has made ACS's goal one step closer.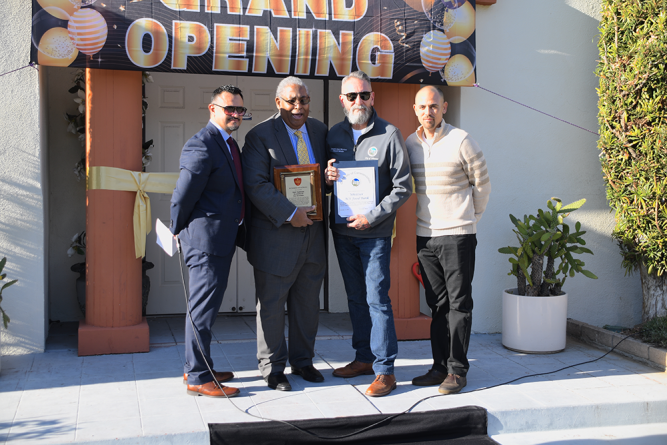 Whittier ACS food pantry is happy to have support from both ACS and the City of Whittier. Martinez pledged his support on behalf of the city. "Whatever influence I have as a city councilman, please let me know," Martinez said. "I will find out what I can and will do."
Whittier church not only helps improve the lives of those who visit the food pantry physically but also spiritually. Since its grand opening last year, the food pantry is open every second and fourth Sabbath and serves about 800 families per month. By offering food, clothing, cleaning products, Bible study materials, support groups for individuals and families in need, and more, the church has demonstrated their love and kindness toward the community.
Taking action, as Whittier church has done, is the first step to improve and help the community. The youth, under the leadership of youth leader Lewston Morris, have been active in this food pantry ministry. "I want to make sure I am a part of the push and show as an example not by just my words but by my actions," Morris said.
"Transferring your message doesn't have to be only through words," added Gabriel Lopez II, youth food pantry volunteer, "but through your actions or through food because food is like a love language actually."