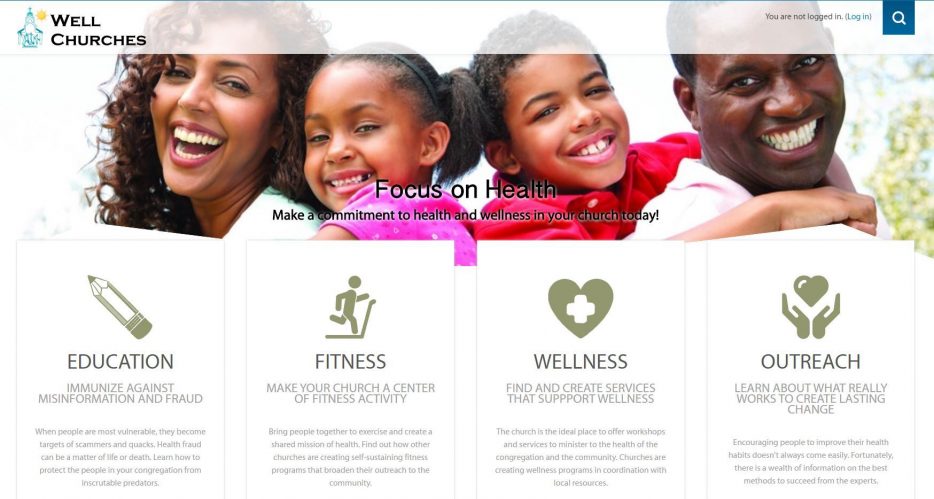 A church health committee wants to serve its members and community but isn't sure who to invite for health presentations.
Another church is eager to present good lifestyle ministry, and a member's out-of-state friend is asking to come and conduct a seminar. Pricing, which is high, is an issue; qualifications may not be vetted.
How does a pastor or health ministry director choose what's best for their outreach when lack of health insurance and economic issues have left so many in great need? More importantly, how can what Ellen White called "the right arm of the gospel" best serve at this time?
Southern California Conference's Health Response Steering Committee has been made increasingly aware of these needs. The volunteer committee, initiated as a public outreach arm of the Communication Department since 2001, includes a small mix of physicians, two hospital chaplains, lay leaders, and pastors.
"In my role as Pacific Union Health Ministry director," noted committee member Lorayne Barton, MD, MPH, "I became aware of the need to evaluate health information and speakers presenting materials in our churches. Sometimes this need has arisen through lack of awareness of the need to choose from among evidence-based versus only testimonial or experience-based presenters.
"Sometimes this occurred due to mistrust of conventional medical care in favor of natural methods, or when very charismatic speakers misused or misunderstood evidence. While promoting the eight natural laws of health, our goal is to help pastors and health ministry leaders know how to choose carefully and wisely for their church's health ministry."
From 2014, the committee discussed ways to meet churches' needs in providing quality health ministry. A key concern is that health ministry reflect the Adventist health/lifestyle message and avoid fads, undue expense, or non-evidence-based presentations.
In February 2015, Lee Berk, DrPH, assoc. dean, Research, Loma Linda University School of Allied Health Professions; and Bruce Nelson, MA, administrative director of Community Research and Mission Development, Adventist Health Glendale, proposed a possible solution: a six-module, online course to help churches and leaders in their search for qualified, evidence-based presenters. The committee immediately adopted the proposal. Once completed, the six-module course was endorsed by SCC's ADCOM and, soon after, by the Conference Executive Committee.
"WellChurches.com represents a unique opportunity to build much-needed bridges between church and health care ministry," said Nelson. "This training includes many stories and examples that explain both how to do it well and how to avoid the pitfalls."
"The Well Churches Certification initiative facilitates awareness of health and well-being among clergy," affirmed Velino A. Salazar, SCC president, "to motivate and guide the population to improve their own health, to strengthen their immune systems, and resist sickness and disease.
"It is amazing to think about the possibilities of improving population health in the Los Angeles metropolitan area with the partnership between the churches and our hospitals. Together, these organizations have the vision to instill the desire for better well-being in the L.A. basin."
"Health ministry is an attractive way to help meet outreach challenges in Southern California," agreed John H. Cress, SCC Ministerial director. "It is undoubtedly the 'right arm' of sharing the Gospel of Jesus in our conference. We believe pastors and churches will welcome the training that they access through the WellChurches website, allowing them to encounter some of the best research and practices in health innovation — which will enhance confidence in our community outreach."