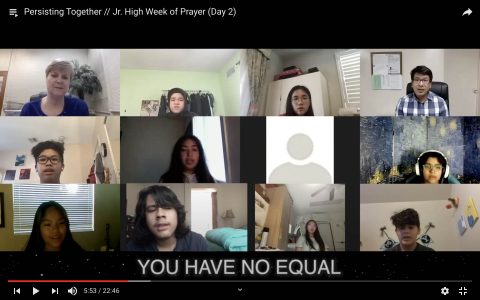 "God was really doing something special," reflected Iki Taimi, director of Southern California Conference (SCC) Senior Youth and Young Adult (SYYA) ministries. "And there was no way we could have done it if the coronavirus hadn't hit. We see many things as a crisis, but God sees it as an opportunity."
The opportunity came as a digital week of prayer for all SCC schools. When Taimi presented the idea to the education department, it was met with enthusiasm. "I was very excited about this because I knew that the schools were working overtime as it was just to keep their distant learning going," said Harold Crook, SCC vice president for education.
"I was thrilled to see pastors and teachers working together for the spiritual growth of young people," said Velino A. Salazar, SCC president. "A dream was fulfilled: Years ago, the SCC president and education VP dreamed about collective events between pastors and teachers." A pastor and teacher summit in early 2019 got the ball rolling, and it was just the start.
Taimi then gathered a team of the SYYA leaders and school principals. All K-12 SCC schools participated in the event, either by submitting videos or watching along live in November. Three versions were produced: for grades K-5, 6-8, and high school. Kevin Camato, pastor at Upper Room Fellowship, shared daily messages with the elementary; Celeste Harrison, South Bay church, spoke to the junior high; and four different SYYA pastors shared for each day of the high school program.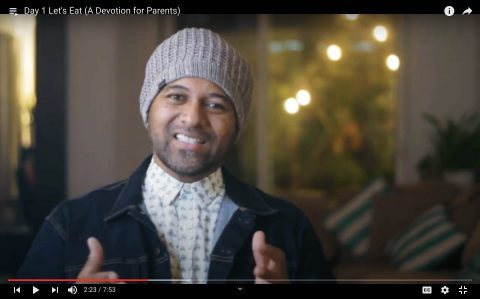 The event was themed "Persisting Together." "In such a  tumultuous time as this, it is more important than ever for our students and their families to know that they are not alone," Taimi said of the theme. "With God at the helm, we are here with them, and we are persisting through it—together."
Schools participated by submitting songs, welcome messages from the principals, and more. "I loved the theme and the involvement of so many students and faculty as well as pastors and leaders participating conference wide," said Kirsten Born, fourth-grade teacher at South Bay Christian School. "This creates an awesome sense of belonging to something bigger than our local school and church."
The unity and collaboration were clear throughout the program. "I think that came through to the students," Crook said. Salazar reflected on the ripple effect of events like this one. "These collective events will change our culture of independence," he said, "and it will become a more unified culture."
Conference officers and event leadership made an appearance on video to introduce themselves, share encouragement, and play some fun games. "It was imperative that they meet us," Taimi explained. "Everyone's struggling through something, and they need to hear from the officers in this conference that we see them—that they're not alone."
Another special element of the week was devotionals tailored for the teachers and parents. "As it kept unfolding, it just felt like the next natural step of what God was doing," Taimi shared. During previous weeks of prayer where Taimi had spoken, he had been invited to share a devotional for the faculty in the morning. This inspired him to create special devotionals for the teachers and, ultimately, the parents. The separate devotionals for parents and teachers were certainly more work, but this programming add-on was affirmed many times over.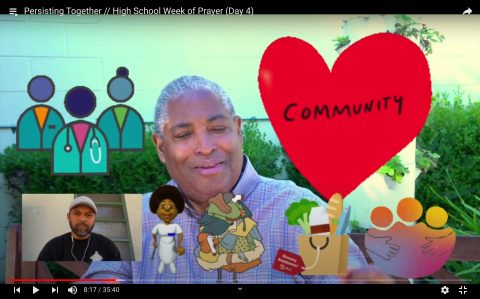 Teachers and parents weren't shy in expressing their thanks. "The videos/messages were heartfelt and really hit home with me," one parent said. Cheryl Dickerson, office secretary at Conejo Adventist Elementary, shared, "I love how God works it out that what I needed to hear is what the message was for that day."
One of the goals of the program was to help students to know Jesus more. "For me, it was a reminder of something I had been learning myself," said Kaitlyn Stubbert, senior at Newbury Park Adventist Academy. "However, when you learn something this powerful on your own, it is hard to do and remember by yourself. You need a support system from friends and family, or even a week of prayer. For me, this was my support."
Many requests have come to repeat the event in the spring. In the meantime, the team plans to revisit the students with follow-up resources and short clips from the speakers to check in and encourage the students in early 2021. Integrating a service component is a high priority for future events.
"I am infinitely grateful for our team," Taimi shared. "This would not have been possible to accomplish without them. It just so happened I was the lightning rod to suggest this, but the Spirit had done the work before."
Watch the Week of Prayer 2020 "Persisting Together" videos: