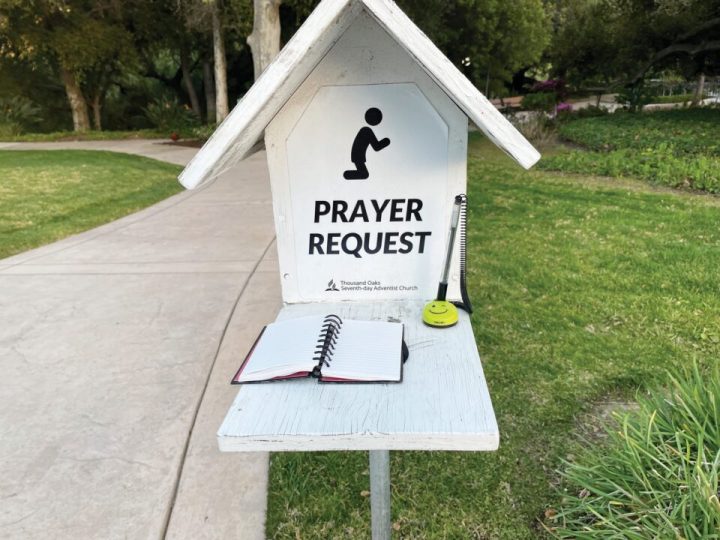 Community outreach isn't going unnoticed during these times—at least in the city of Thousand Oaks. 
A seemingly small gesture by the Thousand Oaks church has made a big difference. In the middle of the COVID-19 pandemic, as people were feeling increasingly isolated, the church sought ways to connect with the community.
One intentional act they chose was to place a mailbox in front of the church, inviting the community to share their prayer requests.
This April, the Thousand Oaks Acorn community newspaper shared a story on their website about the impact of outreach at the Thousand Oaks church, entitled "Collecting Notes to the Divine," written by Dawn Megli.
The story highlights the ways the church has engaged with the community—and how the community is responding.
According to the article, the mailbox has been up for 18 months and four to eight prayer requests have been submitted every week. During Sabbath morning services, the church prays over the requests that have been submitted. Some have even left cards in the mailbox to share that their prayers have been answered.