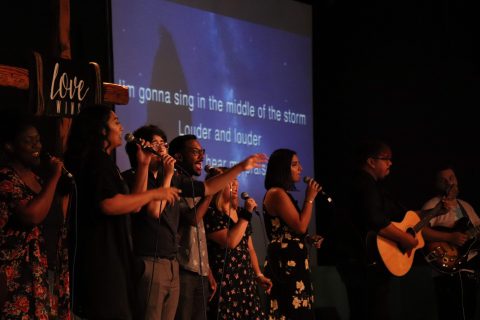 The Place Adventist Fellowship company, a multi-generational congregation in Newbury Park, was officially recognized as a church of the Southern California Conference (SCC) with a special celebration service on August 24. 
The Place started as a group from Thousand Oaks church, created to have an alternative, contemporary worship style for youth. Simon Liversidge, senior pastor at The Place for the past 16 years, explained that its foundation is threefold: "A place for young people to be the church, not the future of the church; a place to worship in a different style; and a safe place for people from different communities who have been hurt in the past."
Greg Hoenes, SCC West Region director, opened the celebration with prayer, acknowledging how God has led and grown The Place. 
Ron Fausset, longtime member of The Place and current treasurer, shared the congregation's history and recognition of its founders, recalling how during the early years, members experienced leadership issues and financial strain, almost shutting down completely. However, "God's work was moving forward," said Fausset.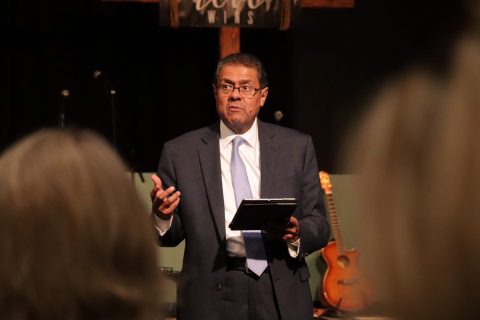 During the ceremony, Alejandro Martinez, youth pastor at The Place, explained their mission to be a place for all and their vision to belong, believe, and become. "We are not a church of perfect people," said Martinez, "but we strive for authenticity."
"We are here today to recommit our lives to Christ and to confirm our mission," said Velino A. Salazar, SCC president, in his challenge to the church. "This church belongs to Jesus Christ."
James G. Lee, SCC vice president, gave a prayer of dedication over the leadership and members. John H. Cress, SCC executive secretary, presented a certificate of church status, saying, "This is not a peak but another stepping stone."
Orville Ortiz, SCC treasurer/CFO, presented the church with a $5,000 check for evangelism, while explaining how the name "The Place," which had been chosen on a whim, is significant. The phrase the place is mentioned in the Bible 188 times, beginning with Abraham in Genesis and ending in Revelation, each time designating places of worship, provision, battle, fellowship, or conversation—places of importance, chosen by God. Therefore, "The Place" is a more meaningful name than previously thought.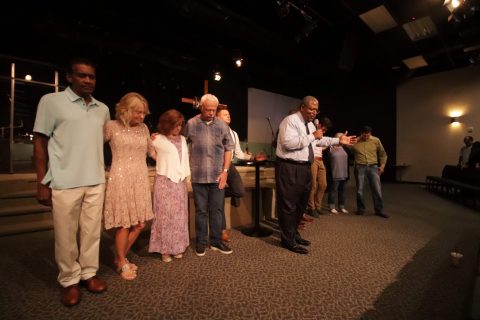 In his response, Liversidge spoke about The Place's first mission trip to Peru. Volunteers were deep in manual labor amidst high temperatures, when he noticed one member in a pink construction hat sitting down. He asked her what she was doing and she responded, "My job is to sit here and pray for the rain to come." Although rain didn't fall, Liversidge noticed that the days felt slightly cooler after, concluding that "there is a place for everyone at The Place."
Concluding the service, Liversidge asked if anyone in attendance would like to be the first new member of The Place Adventist Fellowship church; two people immediately volunteered, which would bring total membership to 422.
"We are in it together!" Liversidge excitedly said. In closing, he simply gave all thanks and glory to God. "You have made this a special place. Thank You for being the reason we gather."