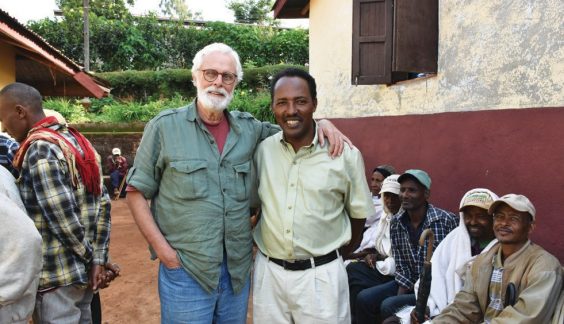 The End of Blindness" tells the true story of Samuel Bora, M.D., the only ophthalmologist for 3 million people in rural Ethiopia. With more than 4 million cases of visual impairment, Ethiopia has one of the highest rates of blindness in Africa. Performing up to 60 free cataract surgeries a day, Bora is committed to this incredible task. In the operating room, lives are forever changed— from children with traumatic cataracts to a blind mother who had never seen her son.
The award-winning documentary is directed by AJ Martinson, Adventist filmmaker and member of Vallejo Drive church, whose goal is to "tell honest, impactful, and emotional stories that inspire others to make a positive impact on the world around them."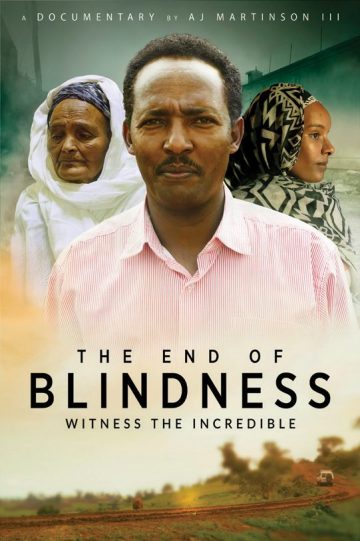 As a child, Bora walked several miles to school barefoot every day because he was determined to get a good education. "Thanks to the help of several people in his life, he was able to continue his education all the way to medical school," Martinson explained. "Then, instead of setting up shop in the capital city and making as much money as he could there, he decided to return to the countryside where he was born to help the rural poor see again. Hearing him explain his story was so powerful and moving, I realized almost immediately I had to make this into a feature-length film and tell his story, and his patients' stories, to the world."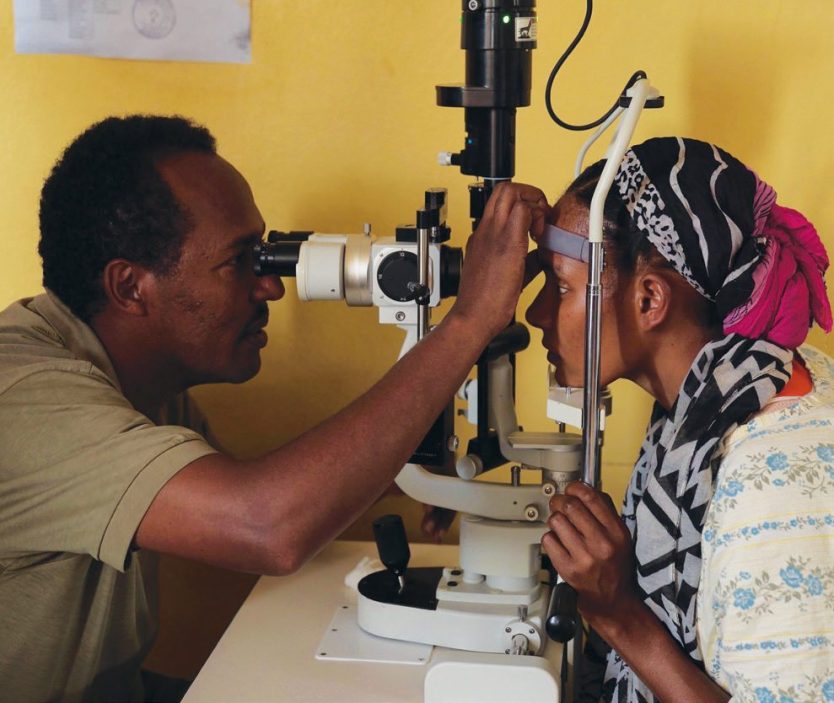 "Critics have been calling this movie 'a film for our time' (Debbie Lynn Elias, 'Behind the Lens'), and I think that sums up my hopes for how people will view this movie," Martinson shared. "The last few years have left us all in need of positive and uplifting stories of human kindness and compassion that can help restore our faith in humanity and show us how good people can be when they operate at their very best."
Bora is sponsored by Tropical Health Alliance Foundation (THAF), a non-profit founded by Adventist philanthropist Larry Thomas, M.D. The film is dedicated to Thomas, who passed away in December 2020. In the early 2000s, he took on the cataract epidemic in Ethiopia after witnessing children being used in place of seeing eye dogs. Since then, THAF has sponsored more than 24,000 cataract surgeries performed by Bora and provided to the patients at little to no cost. Learn more at www.thaf.org and sponsor a life-changing cataract surgery for $50.
Watch the film at www.TheEndofBlindness.com.