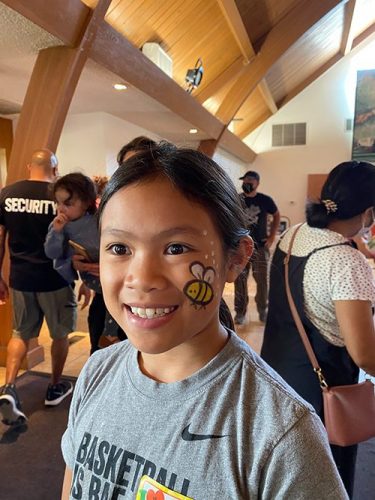 After many churches held their first virtual Vacation Bible School (VBS) programs last year, or made the decision to cancel it all together, this year's return to VBS continued to spark innovation as churches sought to offer this children's ministry in meaningful, yet safe, ways. This summer, parents and kids from Temple City church came together for a VBS Carnival day of crafts, games, and fellowship.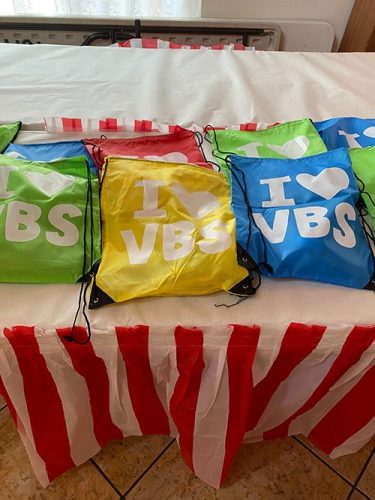 "We actually weren't sure what we were going to do, because not a lot of people are back at church," said Marilyn Ellis, co-VBS leader. "We had the pastor send out a survey to members and the community by text and email. We got a small response back."
With the survey feedback in mind, Ellis and co-VBS leader Monica Giron anticipated a smaller turnout compared to previous years, but they knew it was important to have a program for the kids, especially since they were unable to last year. They decided to create one day of VBS instead of a full week, and the VBS Carnival was born.
About 20 children and their parents attended this year's VBS Carnival. The smaller group format allowed everyone to spend the day together in the fellowship hall, instead of dividing the kids by age into different rooms.
Though this year's program looked different, Ellis and Giron saw that it was a fun day for the kids. "The kids loved it," said Giron. "They had a blast."
Parents also appreciated this event. "I truly enjoyed the effort and friendship VBS brought to our children," said parent Jorje Torres. "The time spent visiting God via crafts and games was a true blessing for our children and neighbors."
"VBS this year was short, but fun nonetheless," said parent Tim Mosquera. "It was such a blessing, especially during the pandemic, to be able to play with kids young and old, to see and hear their giggles, and to reconnect with church family members."
Ellis and Giron, who have worked together as VBS leaders for more than five years, hope to return to the full VBS program next year, but they were satisfied with this year's carnival.
"We like doing it," added Giron. "We're here for the kids and the parents."