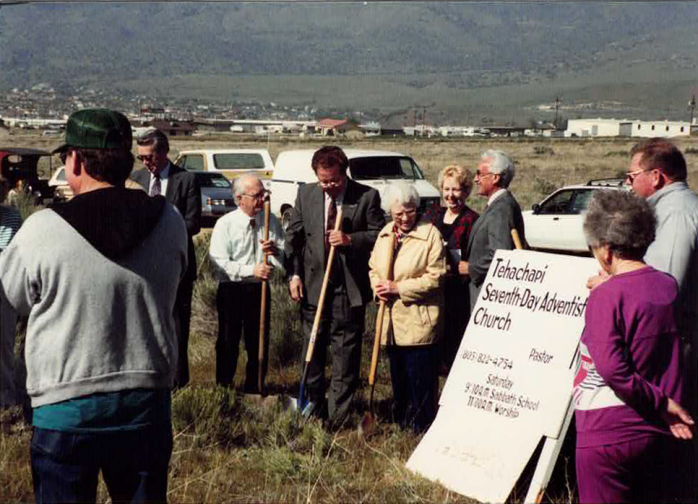 Last month, Tehachapi church celebrated a milestone that was more than 50 years in the making.
In 1970, Sharron Bullard and her husband, Harold, moved to Tehachapi and began looking for an Adventist church in the area. To their surprise, the closest congregation was in Mojave. "We need a church in Tehachapi" was Sharron's response to this discovery. So she began to pray, and soon others joined her prayers.
Fifteen years later, the Lord answered her prayers as a small group was transplanted from the Mojave church. This new congregation began renting a facility downtown. In 1993, the congregation officially became a company, the same year they purchased the five acres where the church meets today.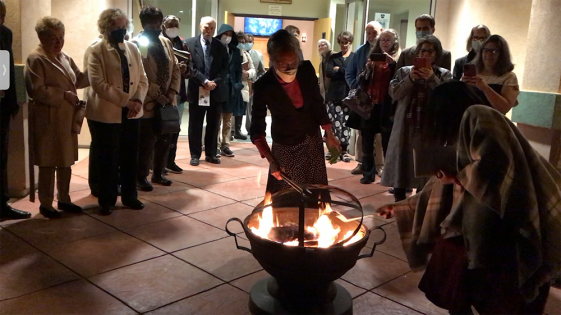 On those five acres, the church began to build its facility—but they were determined to stay debt free. To this end, they decided to approach the building project in three phases: first the fellowship hall, followed by the sanctuary, and finally, a school.
The fellowship hall was completed and dedicated in 1997, and plans for the sanctuary began to move forward. After more than a decade of rigorously saving, the church realized they had outgrown the fellowship hall and decided to take a loan from the Pacific Union to build the sanctuary, breaking ground in 2008. Although this move challenged the church's desire to remain debt free, their faithfulness never wavered.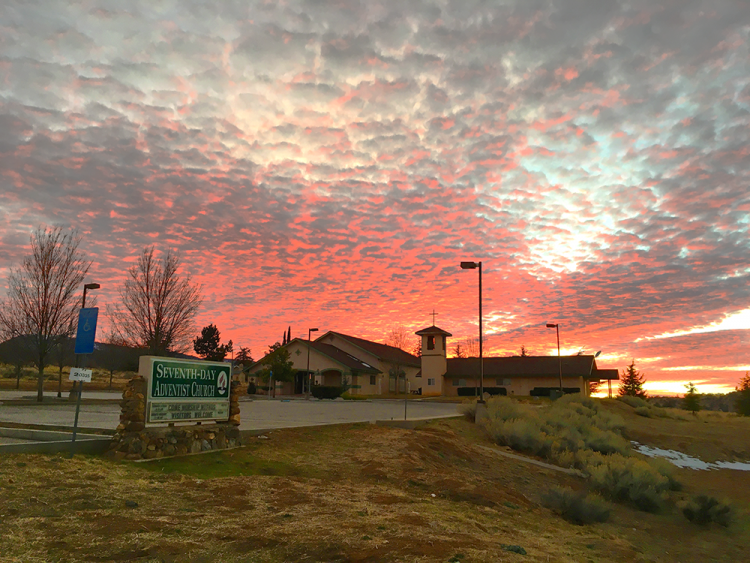 Fast forward to 2020 and the congregation joyfully celebrated paying off their mortgage early. In December 2021, Southern California Conference (SCC) leadership, members of Tehachapi church, and former pastors who had shared in the journey gathered to recognize this accomplishment.
Eustace Laurie, who pastored the congregation from 2017 to 2020, shared from his experience. "In one of our board meetings, we were looking at our mortgage and we were just talking about, 'Man, imagine how much ministry we could do if we just paid off this mortgage?'" he recalled. "In a pandemic when the world was flipped upside down, God said 'Guess what, Tehachapi? I've got something special for you: paid off your mortgage, took off that burden.'"
"What a wonderful story the pastors have just shared about how God has led and how God has moved, but I don't think that God is finished with you yet," shared James G. Lee, SCC executive vice president. "I think there's something else He wants you to do."
"The ball's in your court, Tehachapi," Laurie said. "What are you going to do?"