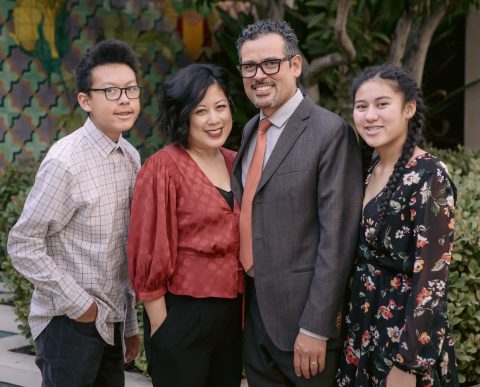 Danny Chan was recently elected as the new L.A. Metro Region director for the Southern California Conference, following the retirement of Gerard Kiemeney. Chan's latest appointment was at Eagle Rock church, a church he served for 16 years, the last nine as senior pastor. "Leading Eagle Rock as senior pastor and seeing people grow week-to-week has been the highest ministry joy of my career," Chan reflected.
"Eagle Rock has been more than just our home church, it has been our family, which is why it was so difficult to consider moving on from Eagle Rock into a new role," Chan continued. "It was only after several confirmations that I sensed God calling me to follow His leading in a way that will stretch and grow me and stretch and grow my church."
In this role, he will provide leadership to the 27 churches and pastors in the L.A. Metro Region. "I hope to partner with pastors, church leaders, and laity as together we discover God's plan for the L.A. Metro Region," Chan shared, "to love each other, serve our communities, and lift others into the way of Christ."
His focus is on personal ministry and genuine relationships. "My personal purpose statement is to lift others up into the way of Christ through compelling teaching and authentic relationships," Chan stated. "My passion in ministry is to mentor others to listen and respond to God's constant activity in their lives as they are lifted into the way of Christ."
Chan is currently pursuing a Doctor of Ministry degree from Fuller Theological Seminary. He just published his first book, titled The Listening Prayer, which is about learning how to be filled with power and purpose through abiding prayer.