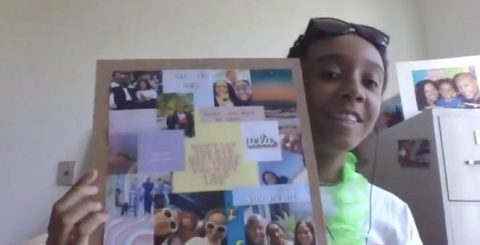 Every year, South Bay Christian School (SBCS) students enjoy a day at the beach. This year, the sixth- to eighth-grade students experienced the tradition even during a pandemic— but they didn't take a field trip. Instead, they gathered via Zoom!
The day reflected plenty of pre-planning from Mrs. Voigt, 6th-grade teacher; Mrs. Perez, 7th-grade teacher; and Mrs. Mentor, 8th-grade teacher. Before the event, every student was given a giftbag with all kinds of goodies for the occasion, including bubbles, a corkboard, and more.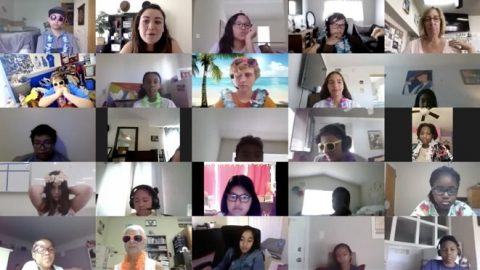 Does a "virtual" beach day sound impossible? Think again! The day included an exciting—and packed— itinerary. Activities included an icebreaker, at-home scavenger hunt, social hour, and more. Students also created dedication boards, a special way to dedicate the school year to people and ideas that would motivate them to succeed.
"Students shared plenty of laughs and had fun trying the challenges," Mentor said of the event. "Teachers had a great time building rapport with students."
Although COVID-19 has changed many things, SBCS staff found a creative way to keep this fun tradition alive.
Watch the video at https://scc.adventist.org/youtube.sbcs