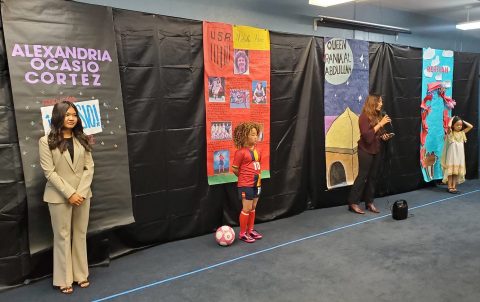 This year's Night at the Museum event featured live exhibits related to the qualities found in Philippians 4:8. "Finally, brothers and sisters, whatever is true, whatever is noble, whatever is right, whatever is pure, whatever is lovely, whatever is admirable—if anything is excellent or praiseworthy— think about such things" (NIV).
To prepare for the event, each student from TK to eighth grade selected a historical figure they felt embodied one or more of the characteristics listed in that Bible verse. Students planned backdrops, costumes, and speeches to bring this person to life in front of family and friends.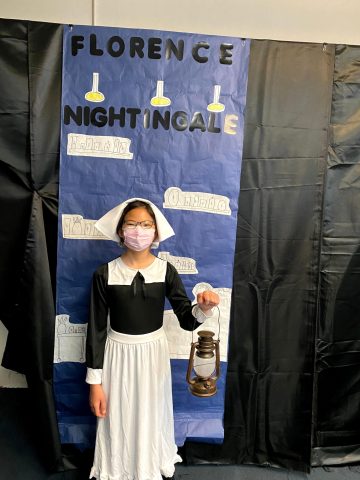 Elementary and junior high buildings stood in for famous locations, such as the Smithsonian National Museum of Natural History, the Getty Center, the Los Angeles County Museum of Art, etc. Guests were escorted through classrooms transformed into "exhibit halls" to enjoy the presentations. Characters portrayed were inventors, authors, politicians, biblical figures, athletes, activists, and more.
"My favorite thing was researching about my character," said Rianne Yu, sixth-grade student, who portrayed German astronomer Caroline Herschel. "She was sickly but didn't give up and still pursued her dream."
"It's so fun to see the students in costume and watch the transformation of bringing their practiced speeches to life on the actual night," said Lisa Molina, second grade teacher. "As a teacher, it's great to see students of all ages in the same museum room encouraging each other throughout practices and sharing that sense of understanding and community as they each perform to the best of their abilities."
All who participated were treated to a night of reflection and admiration for all that God inspires.