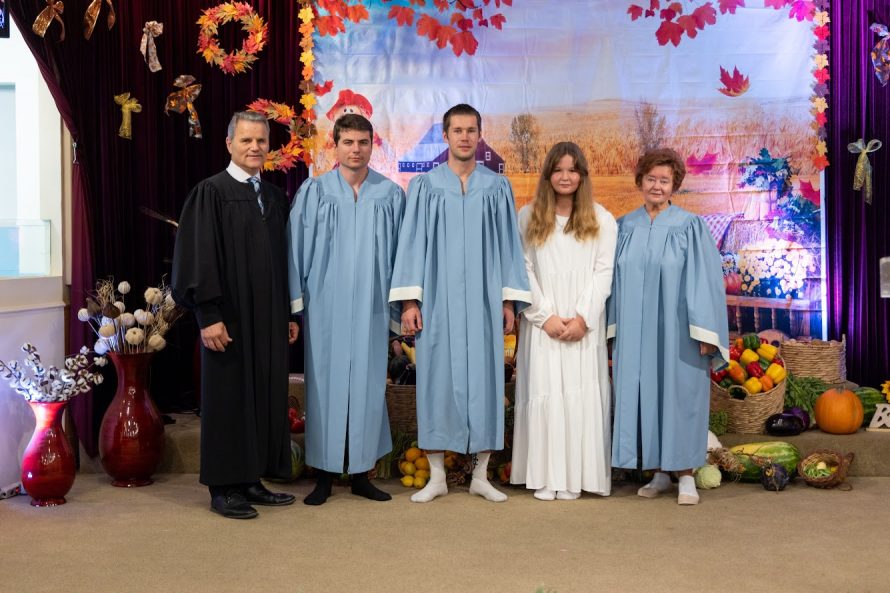 Each year during the fall, the Russian-American church celebrates Harvest—a tradition with roots in Central and Eastern Europe signifying the end of the harvest season—with food, music, stories, and praises to God for His provision throughout the year. This year's celebration was made memorable with the baptisms of four people.
Holding the baptisms during the harvest celebration was especially meaningful. "We understand that these baptisms are like a harvest too," said Anatoliy Gurduiala, senior pastor of the congregation for 12 years. "It's harvest for God and new souls."
Ruslan, a young adult, moved to the United States from Russia about a year ago. At that time, he was hoping to make new friends. Six months later, he connected with a young adult church member who invited him to visit—and he's been attending ever since.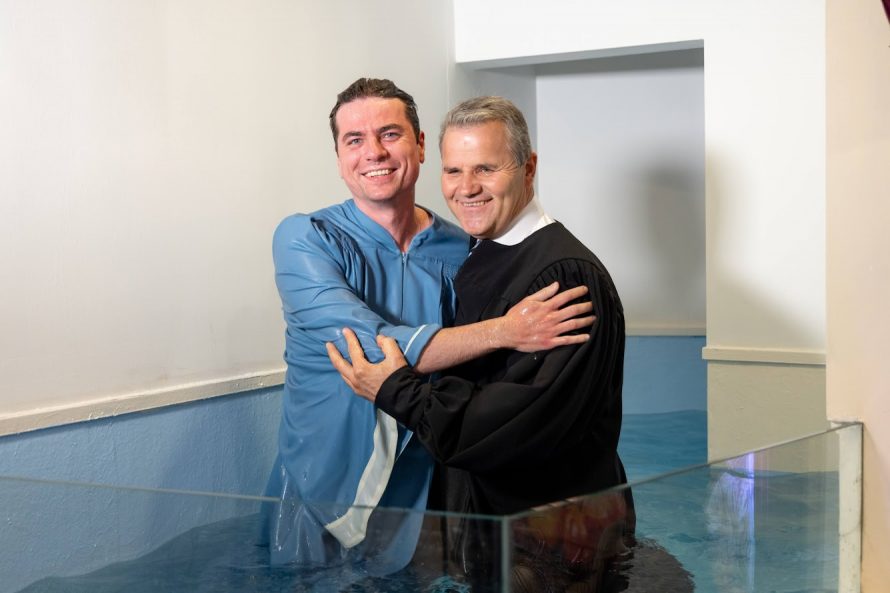 Ludmila was attending a Baptist church in Fresno when she met an Adventist person who introduced her to the faith, prompting her own Bible studies. When she moved to the Los Angeles area, she found the Russian-American church and began attending, soon making her decision for baptism.
Violina and her family moved from Ukraine to the United States several months ago. She and her family were previously part of an Orthodox church. For years, the young girl had wanted to be baptized. She quickly became active in the Russian-American church, reaffirming her decision.
Oleg left the Adventist church four years ago. Originally from Ukraine, he recently moved to the United States. Upon his arrival, he decided he was ready to come back to the faith. His decision for baptism has, in many ways, marked a new beginning for him.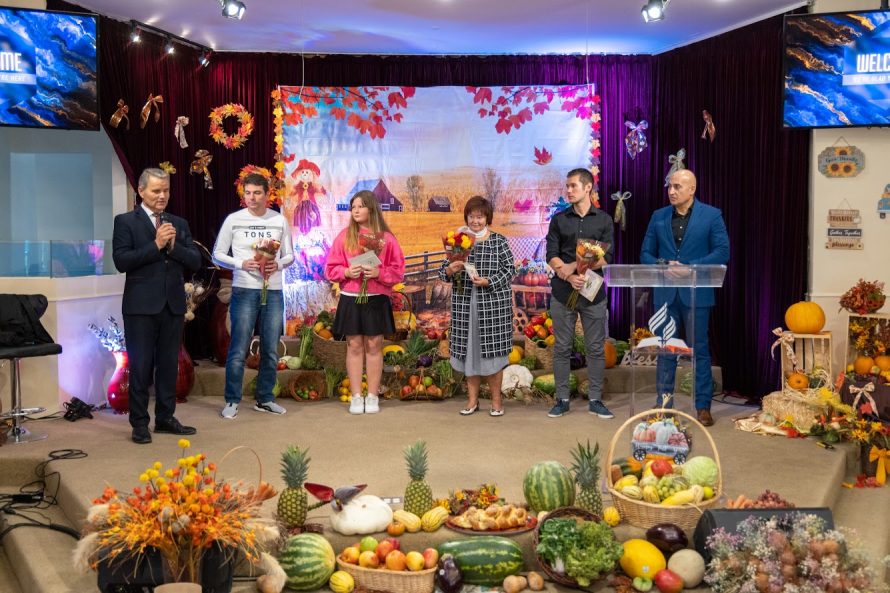 While baptisms are not new for the congregation of 100, and more people still are preparing for baptism, Gurduiala recognizes the unique position his church is in to help refugees from Ukraine and Russia. "God is sending new people to our church," he shared. "Every Saturday, we have at least 10 new people. When they come to the U.S., they have no place to stay. They go to local shelters, which have our information, and then they come to our church."
The church's 12-year food ministry has been especially impactful during this time, providing food, clothing, shoes, and additional resources to the families and groups who have been displaced by the war.
"We are wanting to start a new ministry for the refugees who have come from Ukraine and Russia," Gurduiala added. "I understand this is the time to work with them, help them, and introduce Jesus to them."