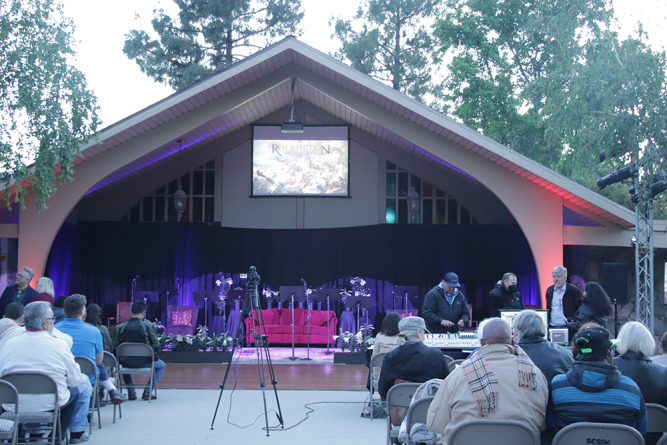 How can we use our God-given gifts to glorify His name? When COVID-19 restrictions began in 2020, Brett Cameron Perry, a composer for TV and film and member of Santa Clarita church, knew he would be out of work for the foreseeable future. However, he soon realized he had been gifted time to develop an idea he had formed previously—a contemporary musical telling of the resurrection.
With a tendency to write complicated music, Perry asked for God's wisdom to guide him. "Almost immediately, I got this response: 'There's little point in creating anything beyond the general audience's ability to understand it,'" Perry shared. He wanted this oratorio to have the "reverence of a modern classical work" and the melodies and lyrics to be understood so that "even the most novice of musical connoisseurs could appreciate it."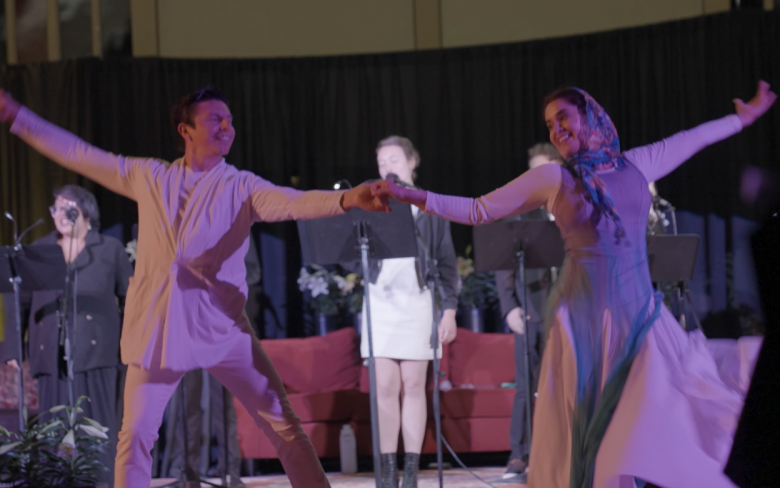 For Perry, this was an opportunity to combine his passion for music with his passion for sharing Jesus. "It's really hard to write orchestral music," Perry said. "As long as He kept giving me ideas and a clear path for writing, I kept writing. Through God's grace, I never had any writer's block." The process of songwriting and composing took eight months to complete.
Perry describes this work, Resurrection: An Oratorio, as "a large-scale musical composition celebrating Jesus, the risen Savior of the world, and exploring the clash of divine beings trying to convince humanity that Christ has indeed risen from the grave."
This year's Easter weekend performance at Santa Clarita church was not the first; however, this year was the first performance featuring professional musicians from Los Angeles. The oratorio was comprised of vocals, instrumentals, and dance. Michael Stevenson, Santa Clarita church pastor, provided a spoken spiritual contemplation between songs.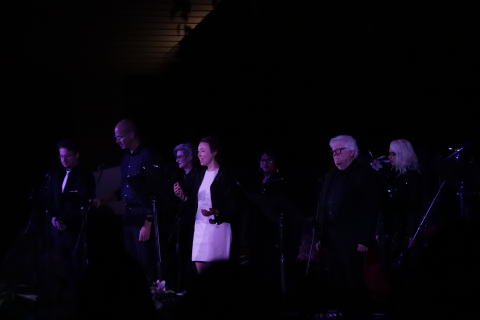 "I'm really blessed to be associated with such talent," Perry said. "Performing live compared to a studio is completely different. In the studio, if we mess up, we can go back to fix and adjust. Live, there's no room for mistakes. These singers knocked it out of the park. God really blessed this to be an exceptional performance." Next year, Perry hopes to take the oratorio to the next level, performed by a full orchestra and choir.
"It was a thrill to be able to write something where I can fully express my faith and my love for our Savior," said Perry. "I am a Christian in Hollywood, and that's not for the faint of heart. I've always thought the greatest testimony for Jesus I can give in Hollywood is to be a total professional in my work."
Watch the video highlight below