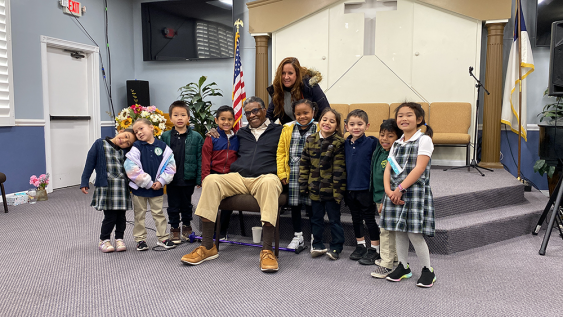 The students of San Fernando Valley Academy (SFVA) received a big surprise during their weekly chapel in February of this year when Hollywood actor Keith David (Nope, The Princess and the Frog, Greenleaf) gave an insightful message about pursuing their dreams. David recalled moments from his youth when he considered becoming a preacher but instead chose to pursue his career in acting because he felt that God had given him specific talents for a special purpose. "Each and every one of us has a calling in life," David said. "There is something deep in your heart that you want to do. Do it! That is your God-given birthright."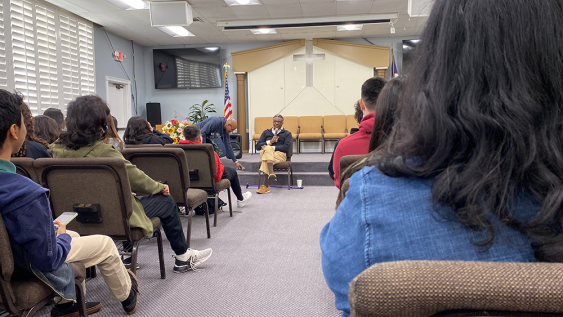 David, who has acted in more than 300 films, television shows, stage performances, and video games, shared cautionary tales from his own life experience, talking about the danger of drugs and alcohol as well as the importance of staying true to your faith regardless of your career path. 
According to SFVA's music and theology teacher, Lee Rugless, the main objective for David's visit was to show the students how God had used David's career in film as a means of ministry through his willingness to honor God. "I thought it would be quite helpful for the students to see someone who was spiritual in the film industry not willing to compromise their values," Rugless shared.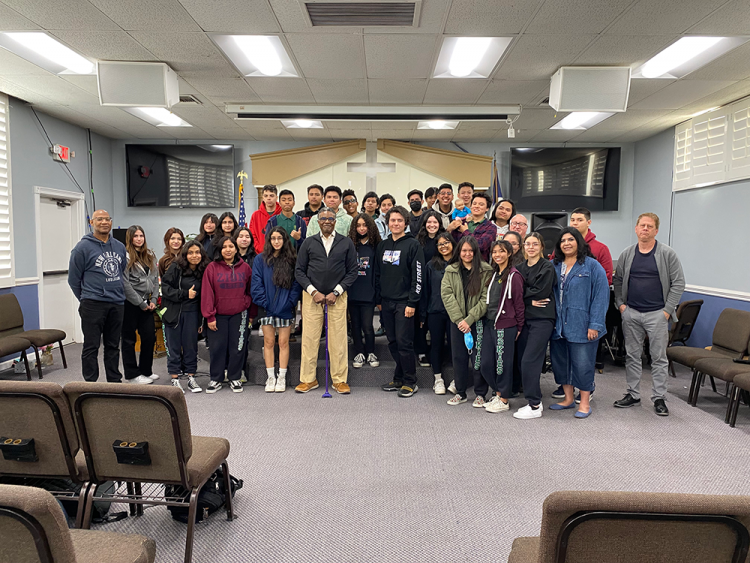 Rugless is always looking for relevant ways his students can have a personal experience with God. So, when the opportunity arose for David to speak at SFVA, Rugless was ecstatic. "Many of the students say to me, 'A lot of times, we fall asleep in church because we hear the same thing over and over,'" Rugless said. "They want reality. They need to know that this is a spiritual warfare that we're up against. They need to know that we are sons and daughters of the Most High."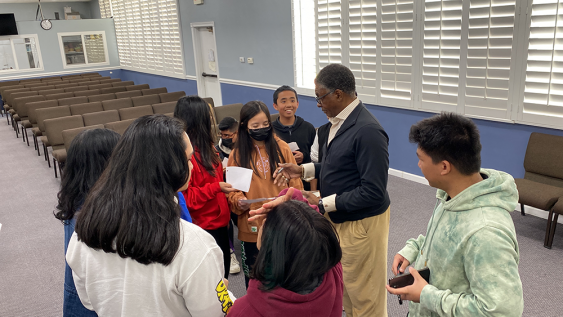 Rugless went on to describe how many students feel pressure to pursue certain fields of work, such as nursing, teaching, or pastoring, but wish to be part of industries centered on creativity, music, or art. Rebecca, a senior at SFVA, was deeply impacted by David's visit. "I was going through a college dilemma," Rebecca said. "When he said to follow our dreams, it helped me realize what I wanted. He talked about his career choice and the obstacles he had to fight to achieve them, which made me realize that if I really want something in life, I will do anything to achieve it. Having him come to our school and share his testimony really encouraged me to do what I want in life." 
Toward the end of his visit, David reiterated, "Your life is not defined by anyone sitting next to you, in front of you, or who you grew up with. You are only limited by your own imagination." He ended chapel by signing autographs and reenacting famous lines from his recognizable roles.
David's story proves that God's plan for our lives cannot be put into a box. We can honor Him in everything we do, even acting in Hollywood movies.