The dream of starting a Jewish-Adventist congregation began more than 20 years ago in the hearts of several Jewish Adventists. Alan Reinach, Director of Public Affairs and Religious Liberty for the Pacific Union Conference, has long shared that dream and held the conviction that a permanent ministry must be established for our 800,000 Jewish neighbors in the greater Los Angeles basin.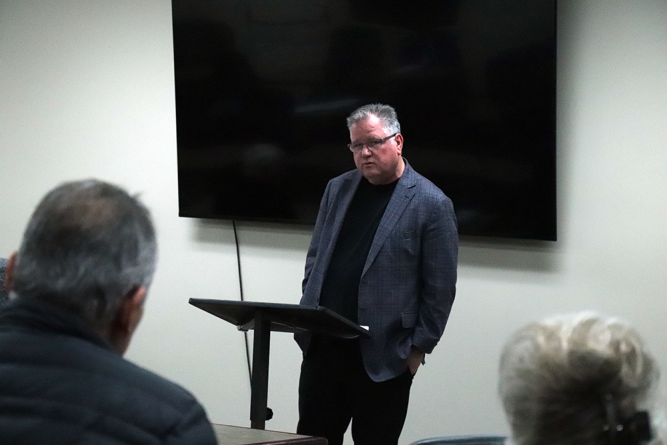 Reinach, who is Jewish, has long been an inspiration for this project. "For decades, some of us who are Jewish Adventists have prayed and dreamed of congregations where Jews can be part of the Advent hope without giving up our culture or way of worship," Reinach shares. "Such congregations are necessary if we are to fulfill Paul's admonition that the gospel belongs 'to the Jew first.'" 
The hearts of the founders are on fire and burn with a passion to share with others the light Reinach and others of have found in the Torah and the prophets, as Leon Brown, executive vice president of the Pacific Union Conference, spoke about in his devotional message at the ministry launch.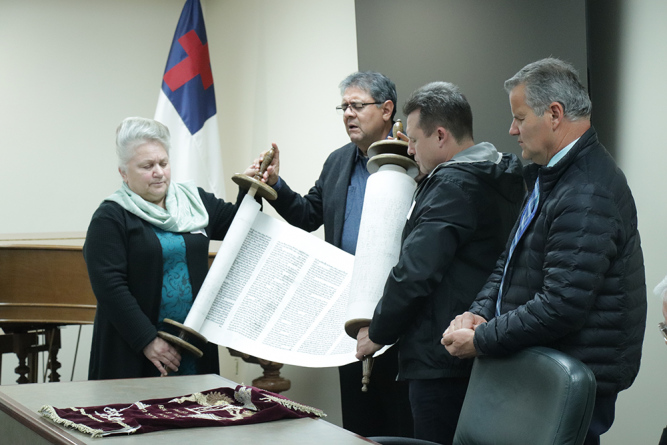 The name of the congregation officially planted in Glendale, Calif., on February 28, 2023, is Beth Ohr. That name is inspired by the words found in Isaiah 60:1, which reads: "Arise, shine, for thy light is come and the glory of the Lord is risen upon thee." 
Anatoliy Gurduiala, pastor of the Russian-American church in Glendale, will oversee the congregation. Ministering alongside Gurduiala in this congregation will be two Bible workers, Galina Moskalenko and Volodymyr Zalevskyy.
In his charge to the new Bible workers, Greg Hoenes, West Region director, explored the heart of God for the Jewish community and the importance of humility in this work. "I maintain God has never lost interest in His people," he said, "Be humble, not arrogant. Take people an authentic Jesus."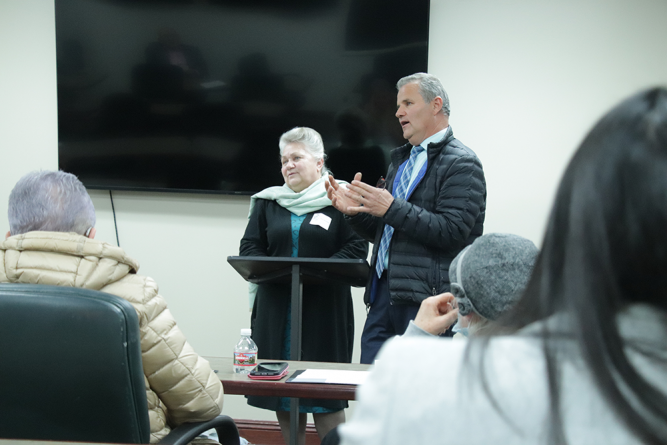 Southern California Conference president, Velino A. Salazar, led a prayer of dedication and appeal for the power of the Holy Spirit for this new work, recognizing Jesus's own Jewish background and recalling His time here on earth. 
As this ministry moves forward, a key takeaway is God's divine leadership. "In order for this ministry to be successful," Brown said, "we have to spend time walking with Jesus." 
Let us together pray for this ministry and its work in our territory, led by the hand of our Creator.
---
To establish evangelistic work through friendship evangelism, focusing primarily on the inactive Jewish community and secondarily on other population groups. This will be accomplished by contextualized evangelism through programs for the community, and reaching felt needs identified by appropriate surveys and ultimately through positive relationships.
Beth Ohr Mission
To train and mentor an Adventist congregation into full disciples of Christ, living a lifestyle of evangelism and each being a part of a soul-winning movement, ultimately training and equipping their spiritual offspring into birthing a second generation of disciples.
Beth Ohr Vision