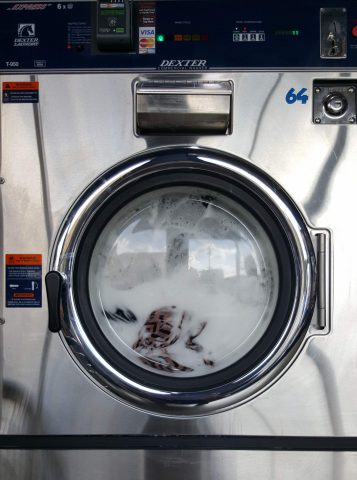 "I thought, 'We've gotta do something more,'" Pastor Branden Stoltz remembered, referring to the Hollywood community's greater welfare needs. The Hollywood church had started a shower ministry in 2013, opening the church three days each week to offer showers to their neighbors on the street. The shower ministry has since served hundreds of people—for no other reason than to meet the need.
Two years later, Stoltz had a conversation with Yeshara Acosta, Glendale City church member who was a soon-to-be social work graduate of California State University, Los Angeles. They discussed the needs in their community and the opportunity the church had, since 75-100 people were coming on a weekly basis for showers. "Don't you know social workers have to do an internship before graduation? And they're practically free!" Acosta said in jest. Stoltz was interested, and Acosta pursued a partnership with Cal State L.A. so she could complete her internship with the church that summer.
But that was only the beginning. Hermila Melero, director of field education at Cal State L.A.'s School of Social Work, saw the potential for a fruitful partnership from the start. "It was a good opportunity for us and our interns because of the practice and access to the population," she said. "We both had something to offer."
During the first year of a three-year commitment, interns Amalia Barajas and Jerilee Galindo "really had the experience of developing a program from nothing," Stoltz said. Throughout 10 months, they helped two people pursue housing, one of whom they helped get into housing—after going through the housing process from start to finish. "For that to have happened in the course of a school year, that's a pretty big deal," noted Andrew Pyles-Froemming, Hollywood church director of administration. "Generally, the turnaround to get into housing is quite long."
This year's interns, Esperansa Perez and Yvette Bustamante, will offer classes for the community on job training, anger management, financial empowerment, and more. They will also provide a workshop to empower church members and leaders, teaching lay people how to help homeless people they meet.
"I hope the community knows our church cares about the community," Stoltz said, "and that we are trying to address the same problems they see, but in a constructive, long-term, 'teach-a-person-to-fish' kind of way."
Stoltz encourages other churches to consider the opportunities such a program could afford. The only costs to the church are the time investment and a field supervisor to check in weekly. "As a pastor, I'm constantly encountering need that is sometimes so overwhelming," said Stoltz. "To have professionals who have the heart and skill set to meet those needs is awesome!"