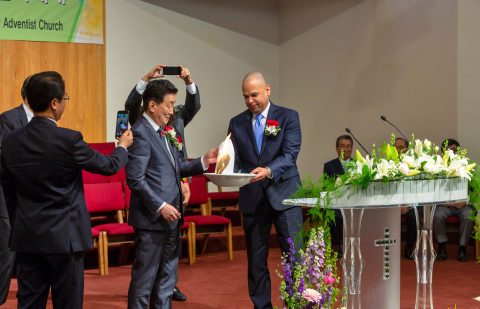 God has been faithful to the Olympic Korean congregation in more ways than one. In the 41 years since the church was established, the congregation has been building for mission. With a 50-unit apartment complex, a second building with a 250-capacity sanctuary, and a main sanctuary that includes seven multipurpose rooms, the church is well equipped for outreach.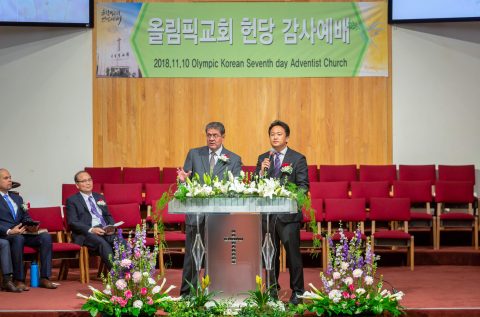 "Olympic Korean church now has enough facilities for every department and ministry, and also the facility itself provides decent financial resources for the church's missional activities," said Young Rin Kim, Olympic Korean church pastor.
Most recently, the congregation celebrated God's leading as all debts were paid. A million-dollar loan that was anticipated to take seven years was paid off early in August 2018, after only five years. "Therefore, we had a building consecration service to celebrate God's special blessing, dedicate the sanctuary, and also rededicate ourselves to God," Kim said.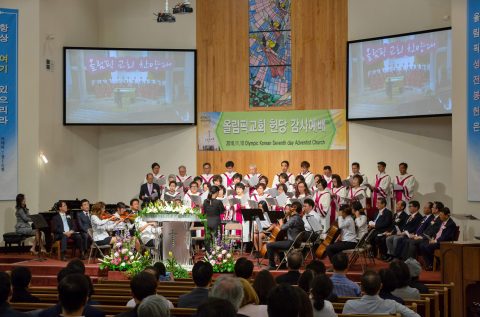 Church buildings in California are expensive," said Orville Ortiz, Southern California Conference treasurer/CFO. "This church, for 24 years, has been making payments. Now that they are paid off, they have free resources to focus on mission and ministry for the church." The mortgage documents were burned during the celebration ceremony to mark the special milestone.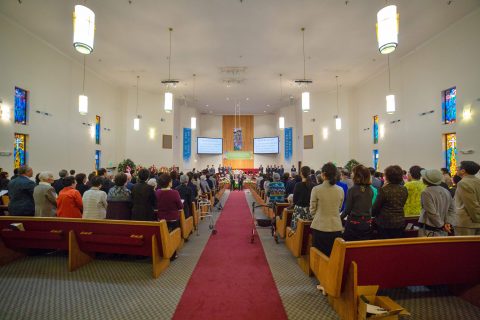 While the church built a large facility, the goal was not expansion for its own sake. The purpose was to increase the church's capacity for outreach. "We hoped our Korean community could use this facility for various purposes, [including] musical performances and community gatherings," Kim said. With a main sanctuary that can accommodate 600 people, plus a prime location close to the biggest Koreatown in the United States, the Olympic Korean church is literally built for ministry.
"Since the church is close to Koreatown and now has resources available, the church should be able to dedicate those resources to developing specific ways to reach the Korean community in their vicinity," Ortiz said.
With a building dedicated and a congregation consecrated, the Olympic Korean church commits to ministry.