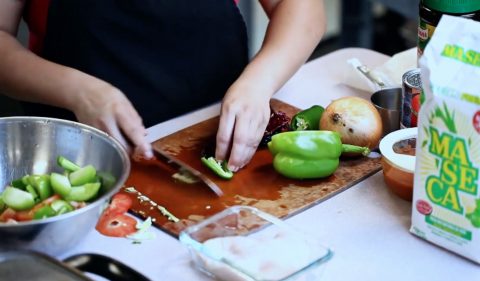 In this age of social distancing, fear, and isolation, it is especially important to be able to hear one another's stories and to see God at work," said Simon Liversidge, pastor at The Place Adventist Fellowship church. "We were searching for an interesting way to tell stories, and I came up with the idea of telling stories connected to food. Where better to tell stories than your kitchen?"
After the death of George Floyd and the ongoing protests against racial injustice that followed, Liversidge believed it necessary to encourage conversation from different perspectives—and the "Stories From My Kitchen" cooking series was born.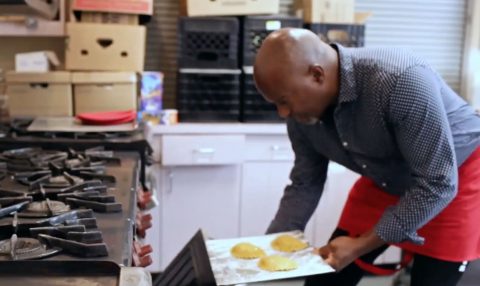 Liversidge reached out to Enzo Nguyen, a new member at The Place, to host the series each week. With a background in photography, experience with film and production, an interest in food, and a passion for God, Nguyen was a great candidate for the role.
During each hour-long episode, guests prepare a dish from their culture. Since June, viewers have learned how to make Mexican tamales, Korean japchea, Filipino lumpia, Martinique empanadas, Australian pavlova, and many other dishes, all while learning more about their church family.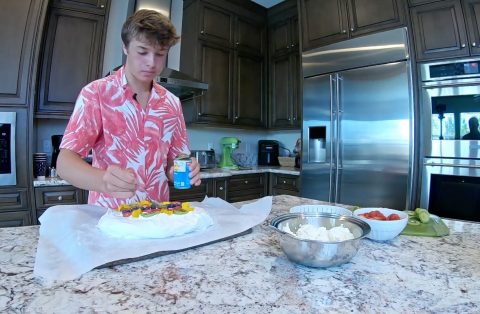 In the first episode, Sunlil Ilapogu shared experiences from his Indian background and recipes for South Indian dahl and coconut rice. He described South Indian food as more spice-driven, compared to North Indian food, which was typically creamy and sauce-driven. "Food is a big part of Indian culture," Ilapogu noted during his segment.
Sharing about Adventist culture in episode seven, Will Gile showed his version of the infamous haystack. In episode nine, David Swenson, a teenager, prepared the Australian dessert pavlova that he learned how to make from his grandmother when he was around six years old. These are just a few of the many stories and recipes shared from the kitchen.
Through hosting, Nguyen has had the pleasure of meeting and connecting with new people who he otherwise may not have. "Getting to know the people has been the most rewarding part for myself," Nguyen said.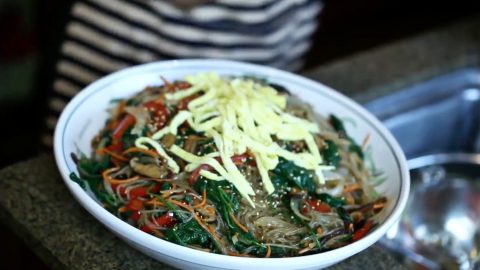 The production is truly a one-person show: Nguyen plays producer, host, and crew. He is not discouraged, though. "As soon as the camera starts rolling and people begin to share, I immediately remember why I'm here," Nguyen said. "When I hear the stories, it's a reminder to me of how God is constantly at work."
Originally, the series was set to conclude by the end of summer; however, people are still interested and willing to share. They plan to continue through the end of the year.
"The food has been amazing," Liversidge added, "but the stories have been such a blessing."
To view the "Stories From My Kitchen" episodes, click here.