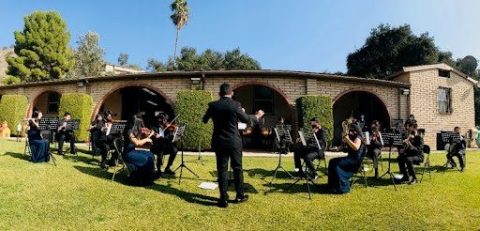 As a young boy growing up in a ministry-driven home, Melvir Ausente always had a heart for service. Raising him in the Baptist faith, Ausente's parents instilled in him a spirit of serving the Lord with his God-given gift: music.
Ausente discovered his musical talents in elementary school, when he competed as a soloist in the National Music Competitions for Young Artists, an organization founded in the Philippines to cultivate young artists in composition and performance. Ausente did not win the title that year, but he later won with his high school choir. His choir teacher and his mom encouraged him to use his gifts for the Lord.
Though Ausente faced financial challenges in his first year studying choral conducting at the University of the Philippines, he didn't have many doubts in his journey to pursuing music. "I kind of just go with the flow," Ausente said, "and wherever God leads me, I follow."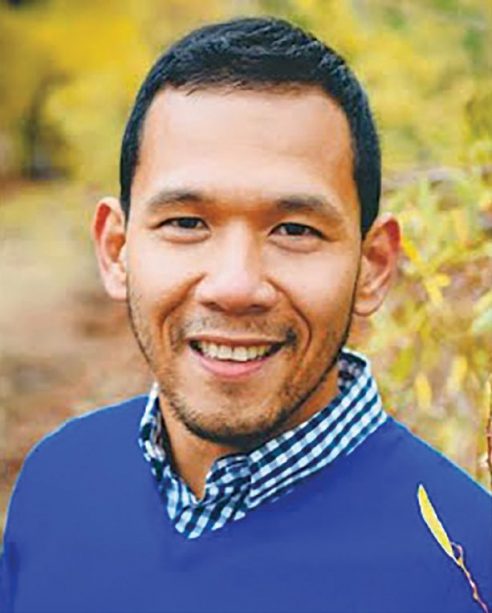 God's leading allowed him to join the Philippine Madrigal Singers and compete in music competitions while at university. There, he made connections that brought him to the U.S. In Texas, he sang with the El Paso Opera and Chamber Choir for a season. While in El Paso, he was introduced to and accepted the Adventist faith. From there, Ausente moved to Los Angeles.
New to L.A., Ausente learned that Temple City church was looking for a music director. While serving at Temple City, he also sang with the Los Angeles Master Chorale and the Los Angeles Philharmonic, but he longed to connect with the Adventist community outside of the local church context. Soon, he started helping with San Gabriel Academy's (SGA) music department before securing a full-time position teaching band and orchestra there.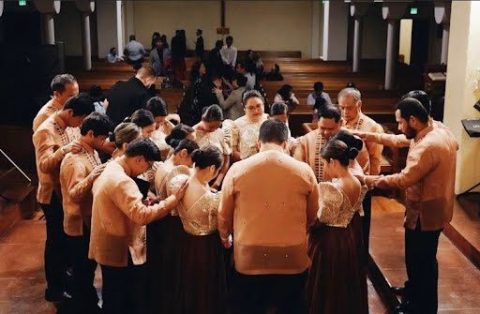 "In college, I would always hear him having conversations with his parents about trusting in God and following His path for him," said Sheen Sanchez, former classmate/member of the Philippine Madrigal Singers and current co-music teacher at SGA. "Now, we are always reminded that we are not just teachers but also spiritual leaders to our students."
Encouraged by their spiritual leadership, several of Ausente's and Sanchez's former students have pursued careers in music.
"Mr. Ausente taught me the importance of discipline, leadership, and giving all the glory to God— who gave us our talents in the first place," said Mirielle Enriquez, SGA alumna (class of 2020) and first-year music education student at the Adventist University of the Philippines.
When Shouzheng Wei, SGA alumnus (class of 2020), first moved to the United States in 2016, he was unsure of his future studies and goals. After joining the SGA chorale led by Sanchez and receiving voice training from Ausente for three years, Wei is now a student at the Boston Conservatory at Berklee, a performing arts conservatory at the Berklee College of Music.
"God has a plan," said Ausente. "It's amazing how we don't understand things that are presented to us."