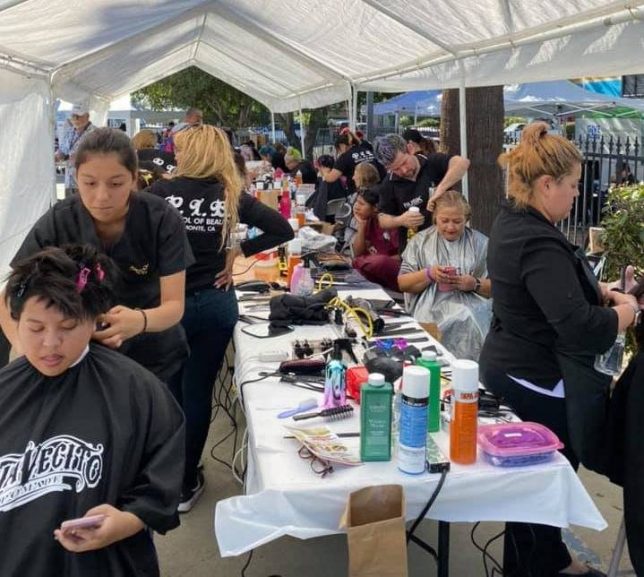 The Indonesian-American church in Azusa hosted its second AMEN (Adventist Medical Evangelist Network) clinic in response to the needs of its surrounding community where 402 patients were served by 330 volunteers. Patients received a total of 1,400 services. 
Indonesian-American church once again partnered with the city of Azusa, the school district of Azusa, and the Azusa Police Department allowed the church to use the street for the event. In addition to the free medical, dental, and vision services provided by AMEN, ancillary services were offered including haircuts, nail care, foot care, massages, spiritual and mental counseling, and a thrift shop. City of Hope also brought a bus where people donated blood. 
"The community was very happy with this event," said Ida Tampubolon, Indonesian-American church health ministries director. "They kept saying that we are so nice to do this for them."
Tampubolon lead a team that spent one year preparing for the event, meeting once a month. Two weeks prior, Marco and Lisa Topete from Southern California Conference (SCC) Literature Ministries met with volunteers to share tips about how to be compassionate with patients—those being served and waiting to be served. Saturday night before the event, members participated in role-play activities to practice how to interact and engage with patients.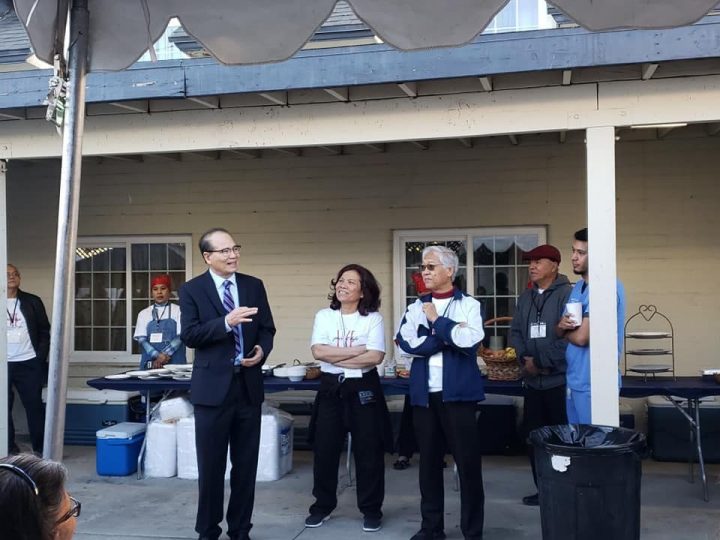 Each morning before patients arrived, volunteers began with worship and a devotional thought focused on the importance of serving with grace. Samuel Lee, SCC Asian-Pacific Region director gave the devotional on Sunday morning, and Orville Ortiz, SCC Treasurer/CFO, gave the devotional on Monday morning. Sam Del Pozo, pastor at Glendora Spanish church; Jesus Torres, pastor at Monrovia Spanish church; and Yonny Jimenez, pastor at Glendale Spanish church, provided patients with chaplain services.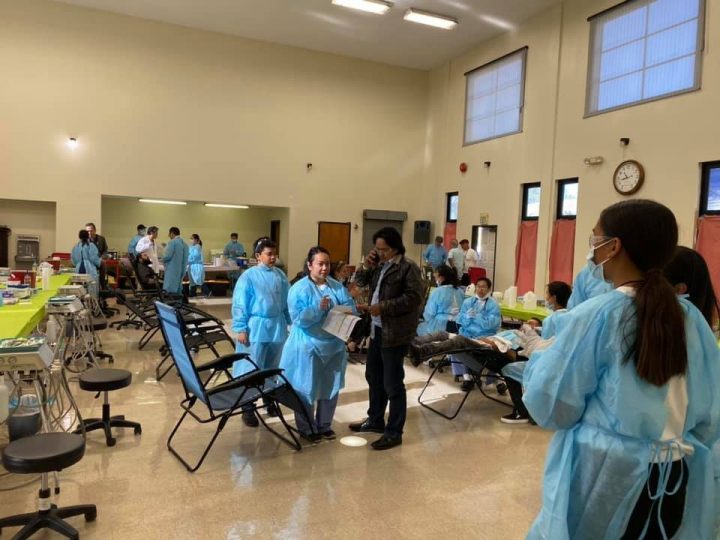 Azusa's Mayor Joseph Rocha gave a welcome after the worship on Sunday. At the health clinic two years ago, his son and daughter attended the clinic. This year, his grandson was a patient who received dental services.
"Two years ago when we had this health clinic, people were hesitant about this being free," said Ewan Wonoprabowo, SCC Auditor and member of Indonesian-American church who acted as an advisor for the health clinic. "They went to the mayor to make sure. Mayor Rocha has asked if we can do this more often—every year."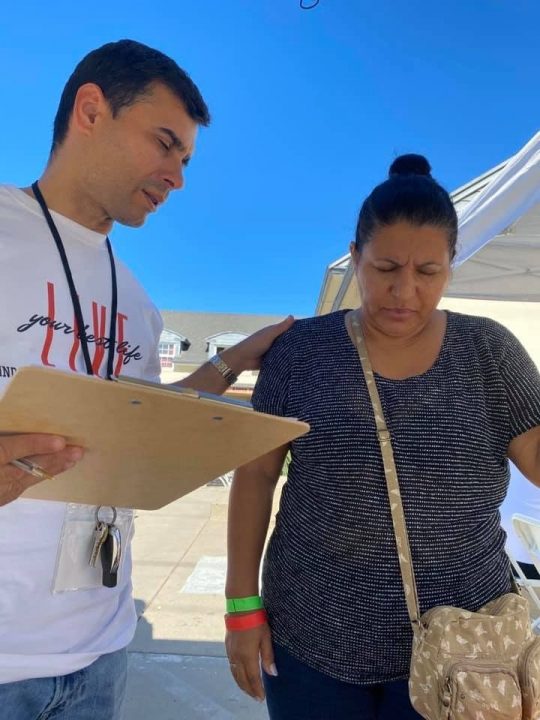 Volunteers came from near and far. Andrea Schellenberg, a volunteer from Texas, heard about the two-day event through AMEN. Schellenberg and her mom, who lives in Montana, traveled to California to help with vision services both days. "The Indonesian-American church of Azusa is one incredible place!" Schellenberg shared about her experience in a post on Facebook. "They worked so hard to serve their community. I could just move in and join their church; they're so giving and loving toward everyone."
At the end of each day, guests were able to take home a copy of Steps to Christ, GLOW, and other goodies. On the eve of the second day, volunteers were treated to an appreciation dinner for their hard work. 
Although this year's event saw less volunteers than two years ago, more services were added. "Everyone was tired," said Wonoprabowo, "but everyone was happy because they were able to give services to the community."
Planning will soon be underway for Indonesian-American's next health clinic. In the future, Tampubolon and Wonoprabowo hope to partner with more local businesses with the help of Mayor Rocha and the Chamber of Commerce. Although only one local business donated this year, it did not impede from the overall success of the event.  
"It has definitely been a blessing for our church," Tampubolon reflected. "We get to know the community, and they get to know us."
*Updated December 23, 2019: A previous version listed Benjamin Del Pozo, pastor at White Memorial church instead of Sam Del Pozo, pastor at Glendora Spanish church.