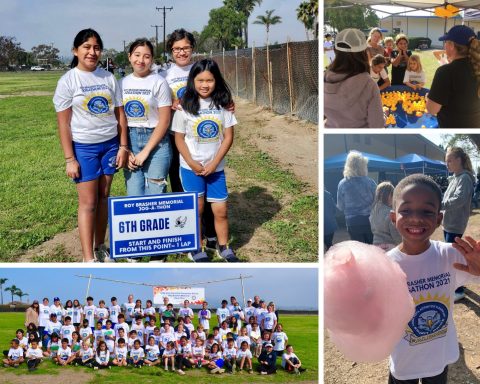 Last November, the Linda Vista Adventist Elementary School (LVAES) community came out in support of its annual jog-a-thon under a new name, the Annual Roy Brasher Memorial Jog-a-thon, in honor of Roy Brasher, a Ventura County local real estate agent and advocate for Adventist education who passed away in 2021.
More than fifteen years ago, Brasher began sponsoring local jog-a-thons to raise money for scholarships at LVAES, Conejo Adventist Elementary, and Newbury Park Academy. Because of the impact Adventist education had on his own life, Brasher was passionate about making Adventist education available to all.
Students were challenged to each raise $500 in the jog-a-thon by finding volunteers to sponsor a flat rate or pledge per lap. Students raised $25,000 at the 1st Annual Roy Brasher Memorial Jog-a-thon, and Brasher's trust donated another $10,000. The jog-a-thon was followed by the Fall Fair, which provided community and fellowship plus tasty food and fun game booths. Both events are two main methods of fundraising for the school.
"At our school, we do everything we can to make it possible for anybody to attend regardless of finances." said Jonathan Fox, LVAES principal, "This is just a huge help that allows us to do that."