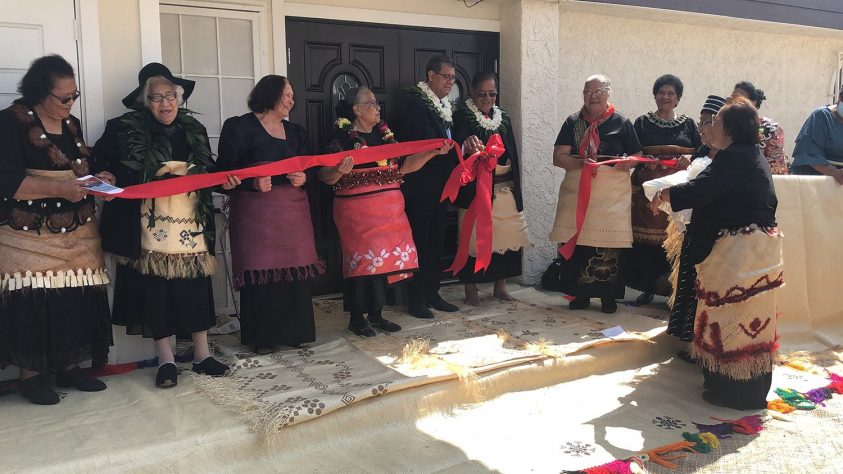 To God be the glory. This humble statement of praise echoed throughout a weekend celebration at the Los Angeles Tongan church, packed with prayer, reflection, and worship. The occasion was a celebration of the church's new sanctuary—a consecration and dedication of the building for God's mission work.
Friday's ribbon cutting and consecration focused on the words found in Exodus 25:8: "Let them build me a sanctuary." As the ribbon was cut, the women of the church led the processional into the new sanctuary. The remainder of the service was a time of prayer, consecrating the building to God, and focusing on His purposes for it.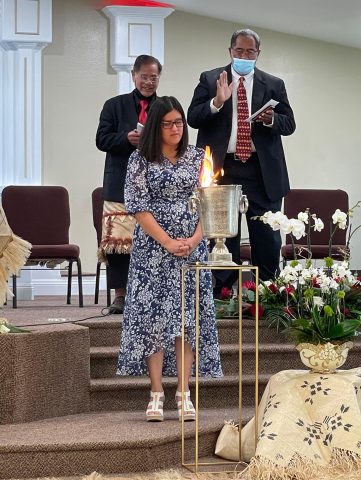 Sabbath highlighted God's goodness and the congregation's faithfulness. The morning dedication service included worship music, burning of the mortgage, a message from the Word, and a dedication prayer.
Prior to burning the mortgage, Kathleen V. Diaz, SCC treasurer/CFO, shared the church's journey building this sanctuary, beginning with a loan taken in 2017 and ending with a note received on March 2, 2021, stating that it had been paid off. "We thank the Lord because what started in 2017 seemed like it would take 20 years to pay off and only took four years," Diaz said, recognizing the sacrifices the church made to pay it off. "There was faithfulness in this church."
Velino A. Salazar, SCC president, began his message by reflecting on the history of the congregation—as the first church organized outside of Tonga with 35 years of ministry since. "Looking back, we can see the miracles God has done along the way," Salazar said. "God has guided us in the past, is guiding us in the present, and will continue guiding us in the future."
In his message, Salazar revisited the concept of the temple in the Old Testament, concluding with the vision of the New Jerusalem in the book of Revelation. The Scripture served as a foundation for the purpose and mission of the church's new sanctuary. "This is a place where many will be impacted by justice and repentance," he said.
Salazar reminded the church of the charge found in Matthew 28:18-20 to make disciples. "Brothers and sisters, may the Lord bless this invitation and challenge given to us from Jesus Christ," he said. "We need to keep doing mission in this community."