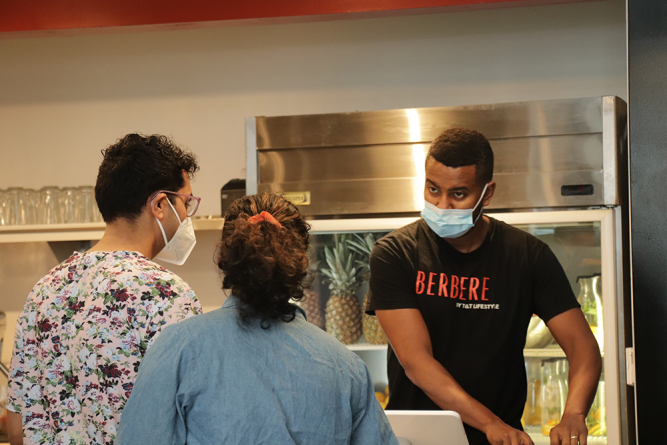 Tezeta Alemayehu and Tsega-Ab "Bicko" Fenta, members of Berean church, know all too well the challenges of starting a new restaurant, especially during an ongoing global pandemic. With the opening of their brick-and-mortar vegan Ethiopian restaurant, Berbere by T&T Lifestyle, in Santa Monica last fall, the husband-and-wife team have relied on God's guidance throughout the process.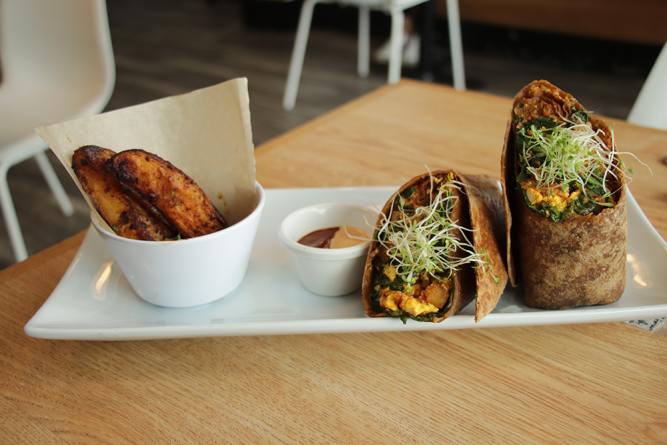 "Faith was the key to our business," shared Alemayehu, executive chef and co-owner of Berbere. Before Berbere, the pair's food concept was known to many Los Angeles residents who frequented Smorgasburg, a weekend-only open-air food market in downtown, where the T&T Lifestyle brand held space in 2019.
For years, Alemayehu hoped to not only open a restaurant in Santa Monica but to also live nearby. "We were sure that God kept a record of that," said Alemayehu, "so we just left it up to Him." When Smorgasburg closed during the pandemic, the couple's small business, too, was affected. They began serving food through Colony, a kitchen retail space where different restaurants can prepare and serve food, in West L.A.—closer to their desired westside location.
After tirelessly looking at potential locations, some of which they were interested in but were ultimately not where they wanted to be, a space became available in Santa Monica. The couple initially thought they'd only be able to rent half of this large location, but after meeting with the owner, an agreement was made to rent the entire space.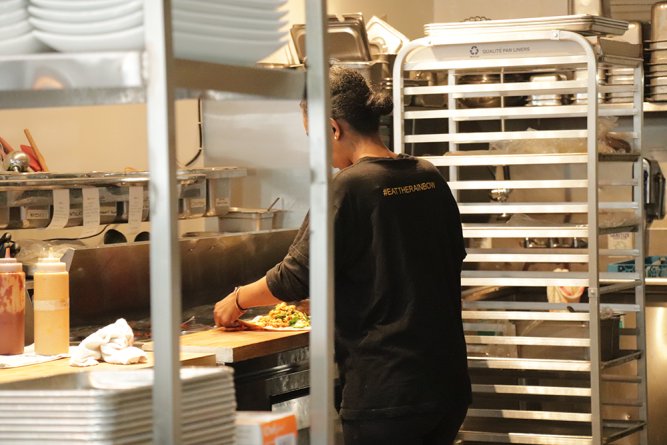 "If that's not God, we don't know what is," said Fenta, co-owner of Berbere. "Since then, we've seen so many miracles, and God has been blessing us immensely."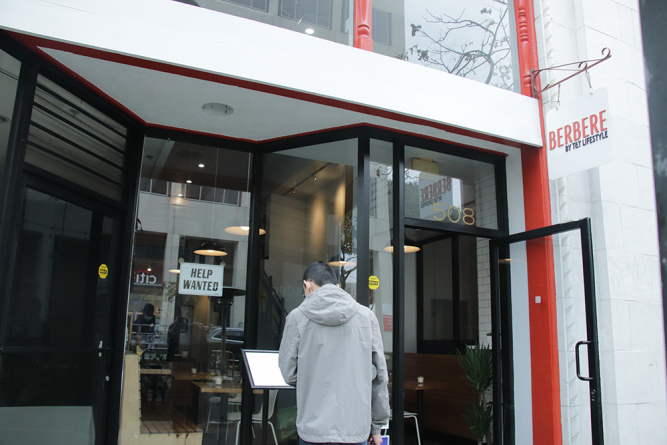 Berbere restaurant, an "unusual vegan restaurant in Santa Monica" with an Ethiopian twist, opened in September 2021. Since then, Alemayehu and Fenta have been met with overwhelming support from patrons and media outlets alike.
Uncompromising in their faith, Alemayehu and Fenta close Berbere early on Friday and are closed all day Saturday, in observance of the Sabbath.
"Anyone will tell you that you're crazy not to open your business on Friday night and Saturdays," said Alemayehu, "because those are the hottest days for businesses to make money." Yet, closing on the Sabbath has allowed the couple to share about the Adventist faith with those they interact with. "For us, being closed for Sabbath has impacted our business in a positive way, where we get to tell people that we keep the Sabbath," Alemayehu added.
Throughout this journey, the couple has held on to the promise of God's faithfulness as seen in Hebrews 10:23. "We will continue to stay faithful," said Alemayehu, "because we know God's promises are true.