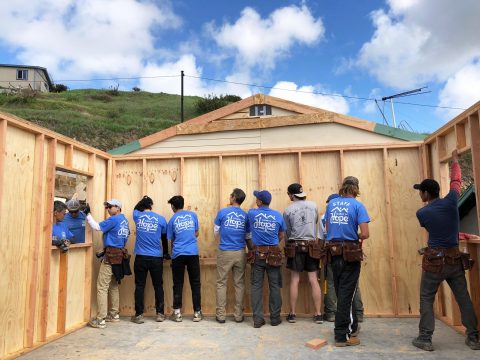 "I saw in them such a desire to bless God by blessing the poor and needy," Janet Lambert, Youth With a Mission (YWAM) San Antonio Del Mar Campus director, said of a team of 26 missionaries from Upper Room Fellowship company (URF) who partnered with YWAM this February.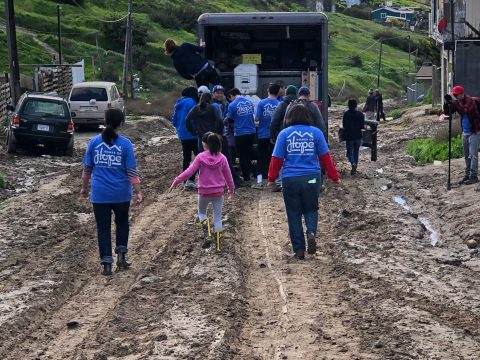 The URF team spent a weekend in Tijuana, Mexico, with Homes of Hope, an organization that grew out of YWAM. Missionaries team up with Homes of Hope to build brand-new homes for deserving families in just a few days.
While there was no shortage of hard work, the URF team was also blessed with many miracles as a result of constant and specific prayer. Just before the project was set to begin, Lambert discovered that the build site was almost impossible to get to. All roads were closed, and their tool truck got stuck in the mud. But after only 30 seconds, a truck with a crane coincidentally drove by the main road and circled back to free the team's truck. "Personally, I've never seen [a crane] out in the community like that, in all these years that we've been working there," she recalled. "Once that happened, I just thought, 'God is here today, and we're gonna get this house done,' because that was a miracle."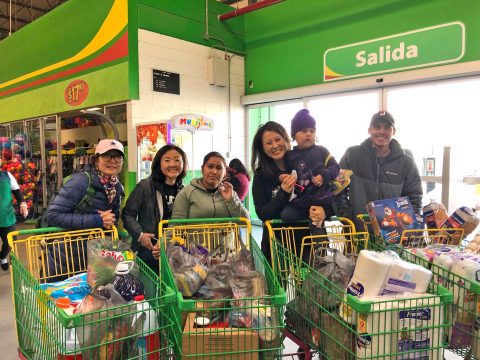 In addition to the hands-on work of building the home, the group fellowshipped and worshipped with locals. Suzie Kim, URF member, spoke about her experience attending a prayer group where she received unexpected prayer for her family. "I thought I was here to be on the giving end, but I received a gift also," she shared.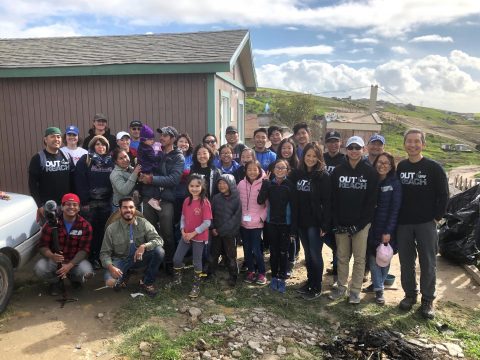 Another special blessing came as the group had the opportunity to meet Blanca and Maurillo and their family, for whom they were building the house. "My favorite part of the trip was being the first guests invited into the family's new home and praying for and blessing their home," Pastor Kevin Camato, URF senior pastor, noted. The team also gave the family a Bible. Although there was a language barrier, Jackson Kim said, "We could see how happy they were through their smiles."
"Everyone had a hand in this mission," said Ben Lee, URF outreach coordinator, whether they themselves attended or donated to make it possible. "Don't underestimate what you can do for God."
Back at URF, the Sabbath service after the trip was full of testimonies. Members rejoiced to hear that Blanca and Maurillo agreed to start Bible studies in just one month. "This," Lee stated, "is the Holy Spirit at work."