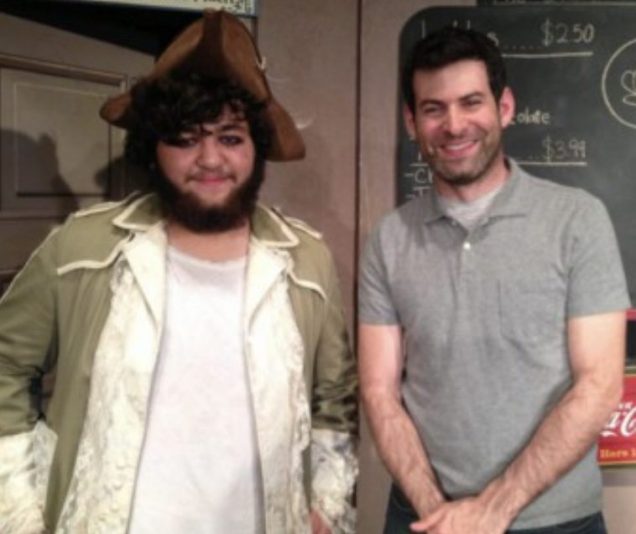 Although Adventist schools are known for their music programs, Glendale Adventist Academy (GAA) is about to set itself apart from the rest. This May, GAA will perform an original play in the virtual landscape in collaboration with playwright Jonathan Rand.
The school has performed several plays written by Rand, such as Check Please, a trilogy about blind dates that go bad and the number one play performed in all high schools across the U.S. In 2012, Rand even visited GAA himself to watch one of the school's performances.
"When he emailed me saying he would like to come, I thought it was a joke," recalled Matthew Payne, GAA Drama Department director. "I was just shocked, thinking: 'This is the Jonathan Rand, who wrote the play.'" The visit was special for a variety of reasons. "It was the first Adventist school he came to ever," Payne added. Plus, Rand's attendance was a surprise for the students.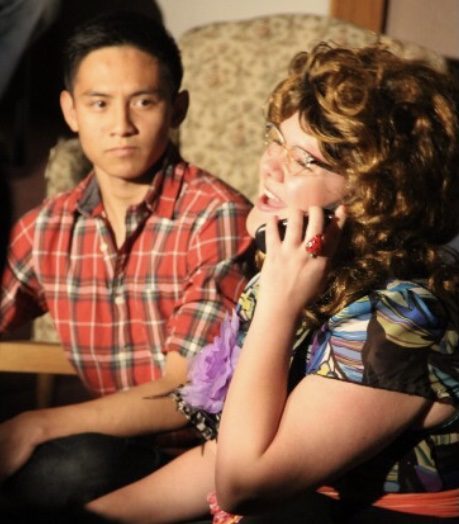 When asked why he choose the GAA Drama Department to collaborate with for his newest production, Rand said, "Ages ago, there was a Glendale Academy production of my play Check Please: Take 2. It was an especially memorable experience, both in terms of high quality of the production and the inspiring conversations with students and faculty after the show."
Last year, GAA's Aladdin musical was canceled due to the pandemic. While brainstorming for this year's production, Payne emailed Rand asking about options for virtual plays with the following response: "I have something better. Call me."
Rand collaborates with one school each year, and this year he's writing an original play for GAA; he has been meeting with the students once a week since January. "Most of my writing experiences are simply myself alone in a room with a pen and paper," he said. "This experience with the GAA Drama Department is a first for me, in that it's entirely virtual. It's more of a challenge, as it's complicated to collaborate with a dozen small digital rectangles. That said, I relish a challenge, and my hope is that the students do, as well."
"Not many playwrights are still alive today," said Payne. "That fact alone narrows the opportunity for a playwright to reach out to schools and work with students."
"I love taking a serious concept and applying something far from serious, or flipping expectations in a surprising way," Rand shared, when asked about his favorite kind of plays to write. "It's also a plus if the script makes my wife laugh—she's got especially high comedy standards, so it's a helpful barometer. If I hear crickets, it's back to the drawing board."
"It's just remarkable that he would choose our school," Payne said. "I'm so proud of our school. They perform for our community and bring them laughter, especially when there's so much sadness and hatred right now. This will be a great opportunity for people to laugh and relax."
Join the fun on May 15 at 7 p.m. at the GAA Drama Department YouTube channel.