After meeting with pastors to discuss church growth, Royal Harrison, Greater Los Angeles Region (GLAR) director, challenged the churches to prioritize evangelism last year—and moving forward.
"We're trying to get back to our first love: evangelism," Harrison said. "We've kind of lost that as years have gone by. We want our members excited about evangelism again and to see it not just as something we do, but as who we are."
Several churches answered this call last year through outreach programs, speaker series, Bible studies, and more.
---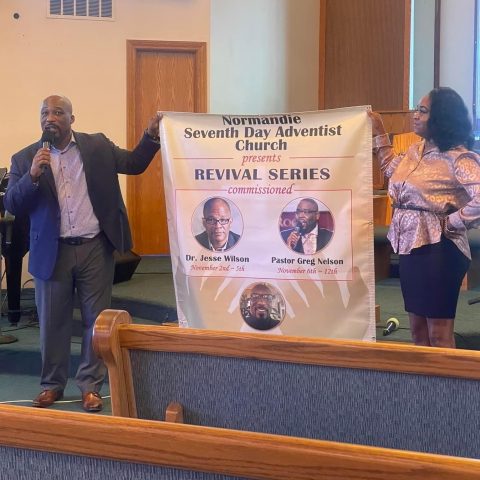 Normandie Avenue church reaches community through impactful service
Last year, Normandie church had I.M.P.A.C.T. Sabbaths once a quarter to reach the community in four areas: Love and Laundry, Parking Lot Prayer, Soap Socks, and Sandwiches, plus the food distribution the church hosts every second and fourth Sabbath. "I believe we have to teach our people how to do evangelism," said Deon Chatman, senior pastor. "I.M.P.A.C.T. stands for investing in ministry through positive action—acts of kindness."
Chatman understands the importance of a holistic approach. "People are experiencing emotional trauma, are in physical crisis, have broken spirits," Chatman added. "We're counseling them through the Word." Each of these initiatives were a stepping stone to help the church connect with the community in a deeper way. This year of dedicated outreach led to a weeklong evangelistic crusade in November during which 12 people were baptized, 10 people scheduled baptism, and several others signed up for Bible studies.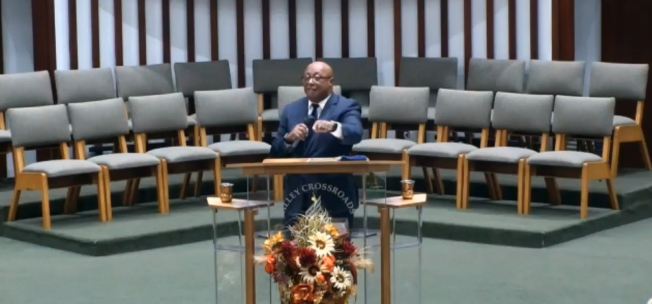 Valley Crossroads holds Power Weekend speaker series
In a world of endless distractions where attention spans continue to get shorter, Valley Crossroads catered to this growing trend by hosting Power Weekends, themed "Falling in Love with Jesus," in November and December. Guest speakers and musicians were invited from near and far for weekends of powerful preaching and dynamic praise beginning Friday night and concluding Sabbath afternoon. "One of our goals was to train the congregation how to do evangelism," Knight said, "so that we could replicate this on an ongoing basis. We've also seen a dramatic increase in attendance!"
These Power Weekends have continued in February and led to a friendship ministry encouraging members to invite friends. "With evangelism, you can promote in many ways," Knight added, "but the number one reason people come is because somebody invited them."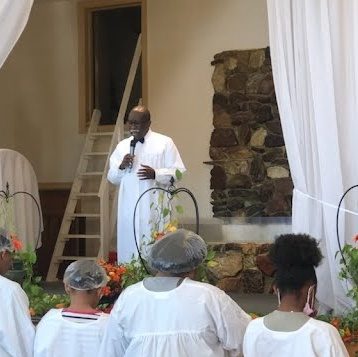 Miramonte and Maranatha worship experience reaches young people
November's evangelistic campaign for Maranatha and Miramonte, two district churches led by Pastor Ira Barksdale, began with an interest in bringing people back to church.
When Barksdale was preaching one Sabbath, he made a call to anyone who wanted to dedicate their life to Christ. A young person, Shamir, enthusiastically said yes. Soon plans were made for baptism during the evangelistic campaign.
"We believed God was going to send us some souls," Barksdale said. "Before I knew it, Shamir's siblings said they wanted to be baptized, too." Twelve people were baptized, eight of which were young people under 18. As a result, a new youth program has started, parents have been bringing their children to church, and a discipleship class has begun for the new young believers.
"God gave us these young people so they can be baptized and we can rebuild our churches," Barksdale said.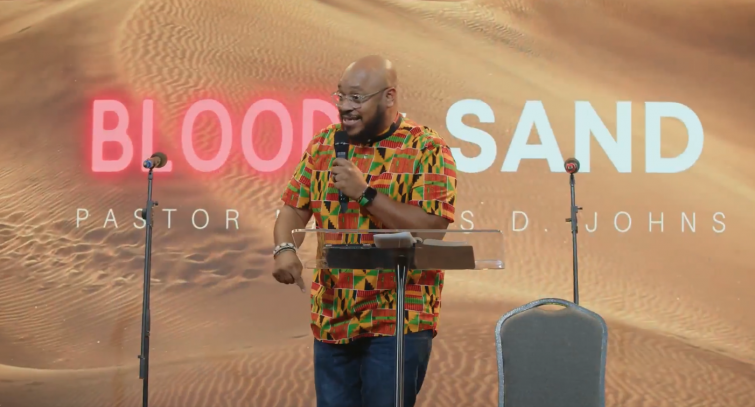 GLAR hosts fall revival at Breath of Life church
In November, GLAR sponsored a revival hosted at the Breath of Life church. The theme, "Coming Out Stronger," was chosen to represent coming out of the pandemic stronger as people and as a church.
Terrance Taylor, senior pastor of Breath of Life church, saw the revival as a way to gauge interest in meeting together in person, online, or hybrid. "This event gave churches a model of what hybrid church can look like," he shared. "The production was high, and we're moving away from what had been done before and trying to move into a bit more contemporary service."
---
The evangelistic campaigns at Normandie, Valley Crossroads, Miramonte, and Maranatha churches have set the tone for ministry moving forward as they continue to pursue evangelism. Other churches in GLAR, such as Tamarind, University, 54th Street, and Ephesus, are also planning evangelistic campaigns for this year.
"We hope that this sets a new culture as we move forward in terms of church growth and witnessing," Harrison said, "and that evangelism is going to dominate the Greater Los Angeles Region."