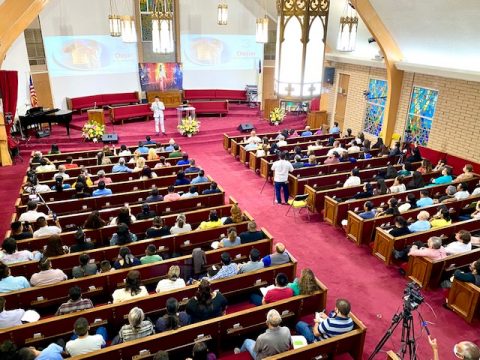 What was intended as a small group Bible study grew into a four-day evangelistic series at San Fernando Spanish church, resulting in four souls won for the kingdom of God.
When Sam Del Pozo started his post as senior pastor at San Fernando Spanish church this summer, he asked the first elder about potential topics for the congregation to study, and the elder suggested end-times prophecy. Upon further reflection, the church realized these messages of Jesus' return were too important to not share with others, and they began inviting people to attend the evangelistic series.
The speaker for the meetings was Joel Flores, an evangelist of the New Time Network for the South American Division. With Flores' help, the series was not only streamed through the church's Facebook page and YouTube channel, but also shared with a wider audience through TV Tu Mundo and Esperanza TV.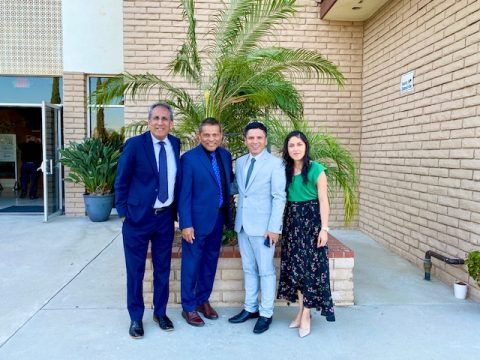 Joshua, at 15 years old, was among the four people ready to make decisions for baptism by the end of the series. "I just had to take a leap of faith," Joshua shared. "I realized there wasn't going to be a 'right time.' This was the way for me to fully commit myself to God, knowing that His word is the way and the truth."
Many others have requested Bible studies, and the church has started a Sabbath School class for those who are new to studying the Word.
"Praise God that even when you don't plan for an evangelistic crusade," shared Del Pozo, "the power of God is so big that people are going to give their life to Him."