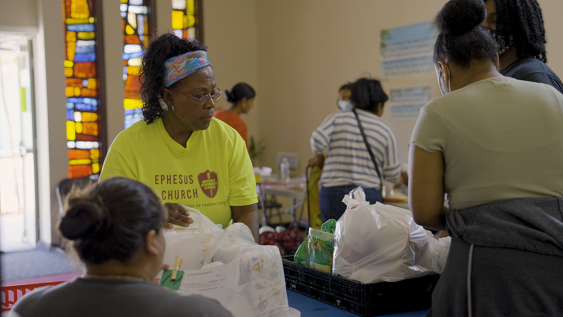 Ephesus church, an Adventist Community Service (ACS) center in South Los Angeles, is seeking to be fully known and loved by its community through acts of service.
When Donavan Childs became the senior pastor in 2022, his first conversation with Diva Jones-Moses, community services director, made it evident he was walking into a service-minded congregation.
"One thing that pastors who knew about the church always told me was, 'This is a working church,'" Childs recalled. "I can attest to that, because, on my first Sabbath, sister Diva welcomed me and then told me about the food distribution coming up. It was clear this church is dedicated to service and that she has a heart for service."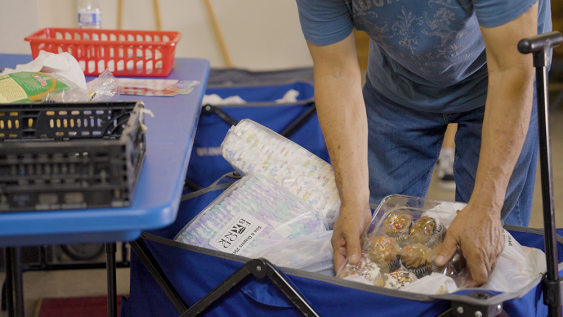 Jones-Moses took on this role in 2018 and quickly went to task. She first determined the needs of the community by conducting door-to-door surveys. She discovered a significant number of seniors in the community, many of whom believed a food pantry would be beneficial. She then volunteered at a nearby church hoping to foster collaboration, which helped shape the programs at Ephesus.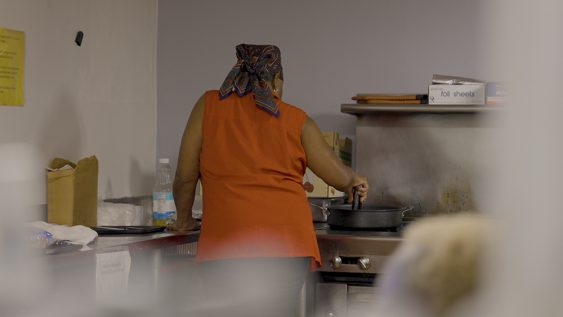 Now, clients come on Mondays for free clothes and shoes from The Closet and to receive showers and hot plates of spaghetti. Through the years, the church has been affectionally known as the "spaghetti church" by regulars. The food pantry, open on the fourth Thursday of each month, welcomes guests to choose from fresh produce, canned goods, hygiene products, and more.
These community service programs at Ephesus are especially personal to Tania Cole, a longtime member and volunteer who, at one point in her life, experienced homelessness.
"I used to be one of them," Cole shared. "I was a full-blown drug addict. There are so many ways I could still be them because I still struggle with different areas, but I know there's a living God."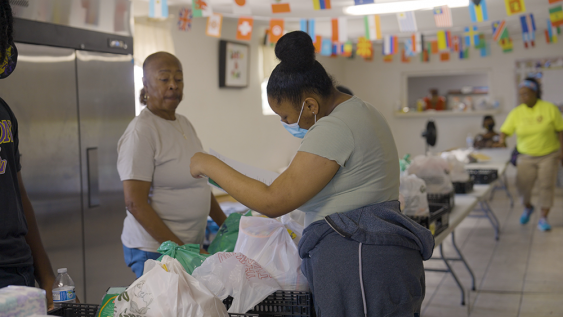 Ephesus's programs are for anyone who needs them—whether they are housed or unhoused. When Joe Alfred Ybarra lost his job and home, he alternated between sleeping outside or in his friend's shop. He initially connected with HOPICS (Homeless Outreach Program Integrated Care System) but started taking showers at Ephesus when his housing term ran out. There, he met Homeless and Community Advocate for the City of Los Angeles and Ephesus volunteer Reba Stevens, who connected him with a new HOPICS case worker to extend his housing.
"If anyone wants a chance to get off the street, this church will help you, because they know people like Reba Stevens," Ybarra said.
To move this work forward, Jones-Moses is encouraged by the potential for collaboration with other churches. "I would love to see our Adventist churches coming together, where you can call out to other community service team members to help," Jones-Moses said. "I just wish more people would come out and take part. If we had that, we could do so much more."
Get connected with Ephesus church