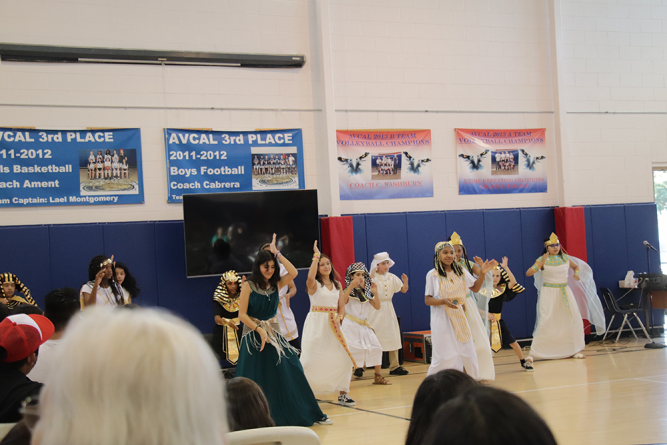 The Diversity Festival at Antelope Valley Adventist School (AVAS) was created as a celebration of cultures and an appreciation of diversity on campus. What began as an open house event to invite the community to learn more about the school has grown into a memorable program students, teachers, and volunteers look forward to each year.
For the past three years, the event has taken place in May. During the final quarter of the year, students and teachers choose a country to study. This year, TK and Kindergarten studied Peru; first and second graders studied Russia; third and fourth graders studied Iran; fifth and sixth graders studied Egypt; and seventh and eighth graders studied India and Pakistan.
Throughout the quarter, students learned about the history, culture, and customs that shape each country. In preparation for the festival, classrooms were transformed to showcase the artwork, clothing, music, food, and other highlights of each country.
"I've just seen it evolve," Samantha Macias, AVAS teaching principal said. "It started with only one class doing a dance or one class donning costumes. We've really streamlined it so all classes participate in everything and no classes feel left out. This year, every class was involved in every space."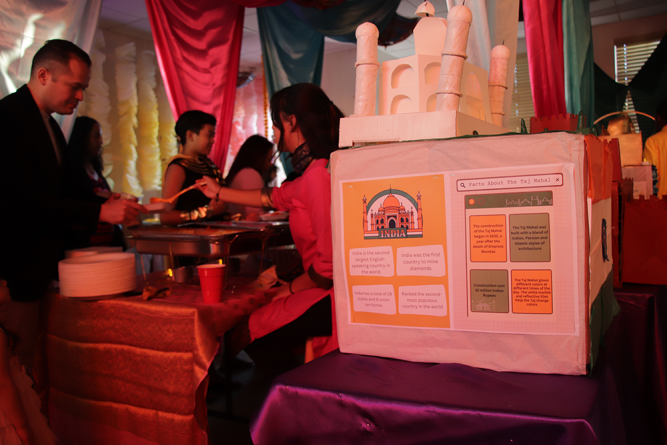 As part of the festival, attendees gathered in the gym, where each class performed a cultural dance. From there, everyone toured each of the classrooms to eat the prepared food, mingle, and learn more about Peru, India, Pakistan, Egypt, Iran, and Russia.
After the performances, a judging period determined the best in costume, class decor, performance, and food. Egypt (fifth and sixth graders) won best costume and best class decor, India (seventh and eighth graders) won best performance, and Peru (TK and Kindergarten) won best food.
"I really appreciate the focus on cultures that we normally would not cover in history class," Macias shared. "It's nice to see how the kids will talk about their countries for years. They'll always remember it."
Watch the video highlight below: