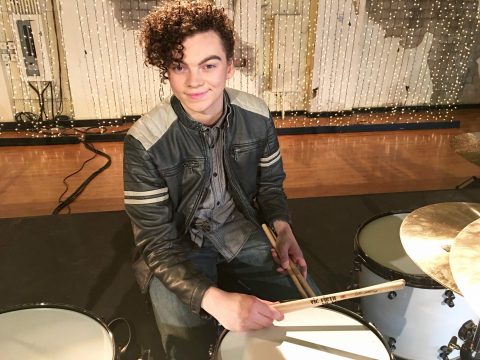 From a YouTube viral sensation at age four to acting and playing drums in the movie "I Can Only Imagine," 19-year-old Cole Marcus is a young man whose only goal is to glorify God in all he does.
Between working in the entertainment industry, composing songs, and recording his first album, Marcus also teaches youth Sabbath School at his local church. South Bay church Pastor John Jenson has been Marcus's pastor since Marcus was born. "He's contributed to our church in so many ways," Jenson said. "He plays the drums in our worship band, plays the piano and sings special music, acts in our church drama team and with VBS, and has been an interim youth ministry co-leader in between youth pastors."
Marcus's musician parents, Jerry and Cheryl Caglese, learned during his infancy that Marcus was born with the rare gift of perfect pitch and total recall. He began playing the drums at just 10 months old. At the age of three, Marcus received some unexpected exposure at a local drum event, which landed him Full Artist endorsements with Mapex Drums, Zildjian Cymbals, and Vic Firth drumsticks. He also won NBC's "America's Most Talented Kid" at age four and became the youngest songwriter in history to sign with Broadcast Music, Inc.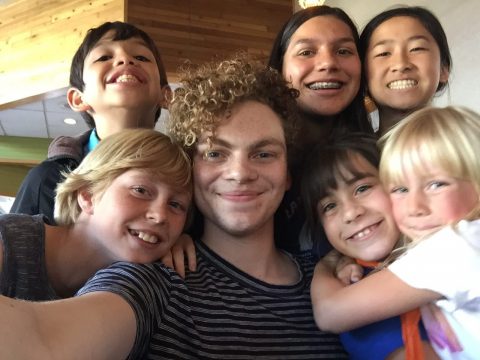 Offers began pouring in from agents and producers when Marcus was four, but his parents turned down most roles because they wanted to protect him from anything inappropriate. "He did a lot of TV commercials and a few roles on Disney and HBO, but we were diligent in raising Cole up on the Word of God," Cheryl recalled.
When Marcus turned 18, the types of roles he was offered radically changed. "I told God that I'd walk away from the industry altogether unless I could do something that would glorify Him," Marcus said. "The very next day, I booked the role of 'Robby,' the drummer for the band MercyMe in the movie 'I Can Only Imagine.'"
The true story of the writing of the hit song "I Can Only Imagine" is making an impact. "This film is sending a huge message to Hollywood," Cheryl said. "Audiences are starving for wholesome content that uplifts and inspires. We are blessed that God opened the door for Cole to be a part of this historical film."
Marcus loves music, acting, and sharing his testimony. "My passion lies solely on the fact that I want God to use me wherever I am," he said. "I love music and eventually would like to be a pastor. Bottom line. I don't care what I'm doing. I just want to put my 100 percent into it for God's glory."
What's next for Cole Marcus? He can only imagine.