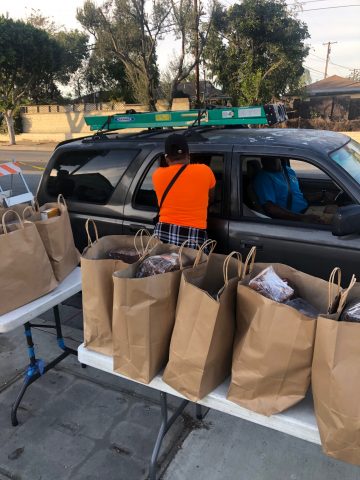 When the COVID pandemic first hit, we all faced a myriad of new challenges. What would virtual church look like? How could member care and community outreach happen in this new environment?
As the Compton Community church navigated these questions, they—like many others—joined the online ministry sphere. Yet, the church felt that wasn't enough for their demographic. The church, as well as the community, wouldn't be best reached this way; it had to remain one component of a larger strategy—especially for outreach.
"We had to make a choice as to which audience we wanted to have as our primary focus," shared Gamal Alexander, senior pastor of Compton Community church. "Our focus was impacting the community where we live and serve while still staying safe. Working back from that, we asked ourselves, 'How can we fulfill that statement?' The virus has actually forced us to do church in a way to take the gospel to people, where before we were focused on bringing people to the gospel."
One expression of this mission was to hold service in person outdoors, allowing attendees to stay in their cars and receive a pre-packaged meal. "We would just use the Southern California weather to our advantage and have a drive-in service, which is familiar to the community," Alexander explained.
This set-up quickly showed positive returns: an increase in tithe, increased attendance, deeper member involvement, greater interest from visitors, and more. 
Once the outdoor service was established, the team continued to evaluate their methods, asking: "How can we take everything we do internally and flip it so we can do it external?"
"
We've been forced to think of others first rather than looking for ways to continue doing what we've been doing or being preoccupied with getting back to normal.
Pastor Alexander Gamal
Even their midweek prayer service conducted via teleconference, which was primarily internal, became an opportunity for outreach: it was as easy as sharing the link with friends and family. One member invited their neighbor, Jennifer, who had been experiencing challenges with her employment and living situation due to COVID-19. She began to join the prayer line but not participate; she was on the line for months before the pastor even knew she was there. Once she was comfortable enough to participate, the church sent her a copy of the book they were studying and she began to follow along. One day, she decided to come to church to meet her church family and has been attending ever since.
Other forms of outreach have grown as well. The church hosts a community concert once per quarter; prepares 1,000 grocery bags for Thanksgiving; distributes 500 toys for Christmas; and gives away clothing in the summer. And it's never been a struggle to gather items to give. "We found that the more externally focused we are, the less we have to worry about where the resources come from," Alexander shared.
One big part of the story is the invaluable participation of volunteers. "We've discovered the true meaning of church as a community during the pandemic," Alexander shared. From A/V to music, from food prep to children's ministry, to parking and more, all members are more than consumers. "Everybody has a part to play."
"Going outside has been about more than changing our location," Alexander noted. "It's been changing our mindset to where we have been forced to become more community friendly and externally focused, and we've been forced to think of others first rather than looking for ways to continue doing what we've been doing or being preoccupied with getting back to normal."
Even the church's livestreaming ministry is more than a camera catching the in-person service; it's more intentional than that. "We can use the current climate to our advantage," Alexander said. It's about tagging people as the service is posted online, sharing the link, and creating a comfortable, welcoming atmosphere.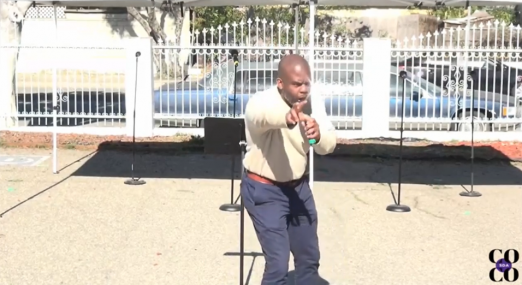 This intentionally welcoming atmosphere has allowed many newcomers to feel comfortable exploring church. One community member even stumbled upon the service one morning. A jogger who takes his morning run in the area, he went out later than usual one morning, which happened to be the perfect time to run by the Compton Community church service. So he switched his run time every Saturday morning; he comes by just in time for the sermon, stands by the fence to listen to the message, and then continues running.
While in-car worship may seem isolating, member participation didn't take a hit. Pre-COVID church culture "says when you are in church and there's a portion of the sermon you agree with, say amen," Alexander said. "In a Black church, you may clap your hands. All that changes when you're in your car. You create new norms." So they did. As members attended the outdoor services, they didn't let the environment stifle their response. They soon began to respond the same way they can communicate with other drivers behind the wheel—by honking their horns.
"In the absence of normal, you can be creative," Alexander shared. "In the absence of normality, you can think outside of the box. In the absence of normal rules, you can make your own. When you have to step away from customs, you can make new ones. We have found new ways of doing communion, found new ways of doing evangelism, found new ways of doing our church."
Even values around holiness had to change. When worship took place in person in the sanctuary before the pandemic, we wouldn't have considered the parking lot a holy house of worship. "We had these hang-ups about the sanctuary because the sanctuary is holy," Alexander explained. "Well, what if the sanctuary is in a parking lot now? How holy is the parking lot? What are the parameters of the holiness?" 
The parameters may be further than we think. There's a liquor store about a quarter mile from the church, and one of the regulars who hangs out there recently approached the pastor. "Are you a pastor?" he asked. "I want to thank you." The pastor wasn't sure to what this gentleman was referring. "He started quoting the main points of my last sermon," Alexander recalled. "He came to me with a bottle of beer in his hand and told me what he had gotten from the sermon last week and what he took away from the sermon this week.
Asking questions about what makes worship holy brought an awareness to a flexibility in worship—still reverent, yet different. "Having church in a different location was never wrong; it's just that the virus taught us it was okay," Alexander said.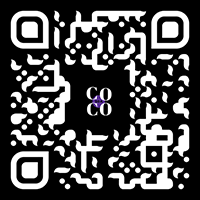 "We think that we've discovered something new, but actually, God has led us to something old, which was the Acts model of church, the early church model, the apostles model, that was the model that worked."
With the blessings God has shown the Compton Community church congregation and community, they aren't sitting still. Their hearts are open to where God wants to bring them next; how He wants to evolve their ministry. The church is after continuous growth and improvement, always listening to the needs of its members and community.
Amid all the changes and learning, Alexander said, "We found a principle we want to continue to employ: Keep finding creative ways to effectively take the gospel beyond our walls."