Throughout the pandemic, churches have had to work through challenges and adjust to a "new normal" as they minister to their communities. Chino Valley Chinese church welcomed this challenge as they introduced new initiatives and restarted familiar ones in creative and safe ways. The congregation remained faithful to God in their determination to serve their community. These are some of the ways Chino Valley Chinese church has shared His good news!
Grab-and-Go Meals
By Mei Mei Cho, Ph.D.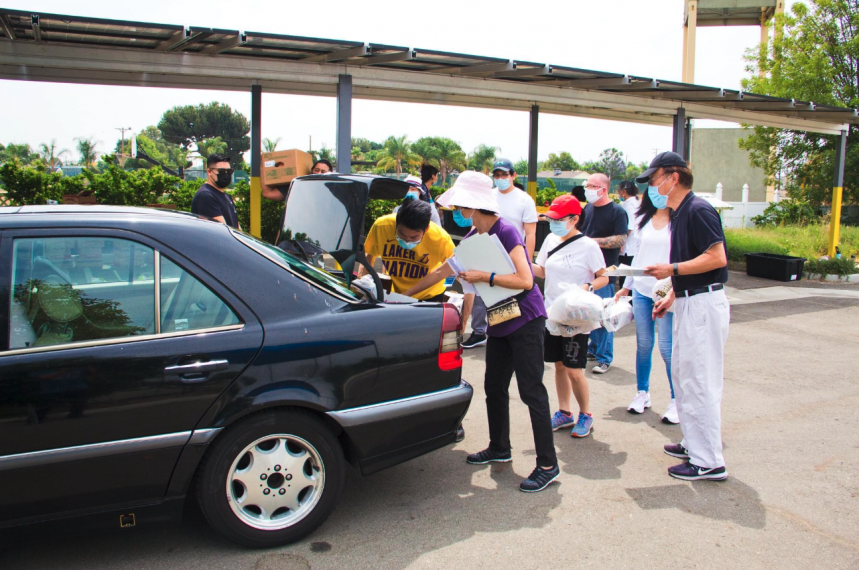 During the summer, Chino Valley Chinese church sent an advertisement announcing their Grab-and-Go Meals project taking place every Tuesday to churches, schools, and the local newspaper in Chino. The project was sponsored by the Oro Grande School District. The meals were limited to 150 families every Tuesday morning, first come first served. Each bag contained five days worth of breakfast and lunches, plus extra bags of fruits and vegetables as available. We were excited, expecting to serve at least one hundred families.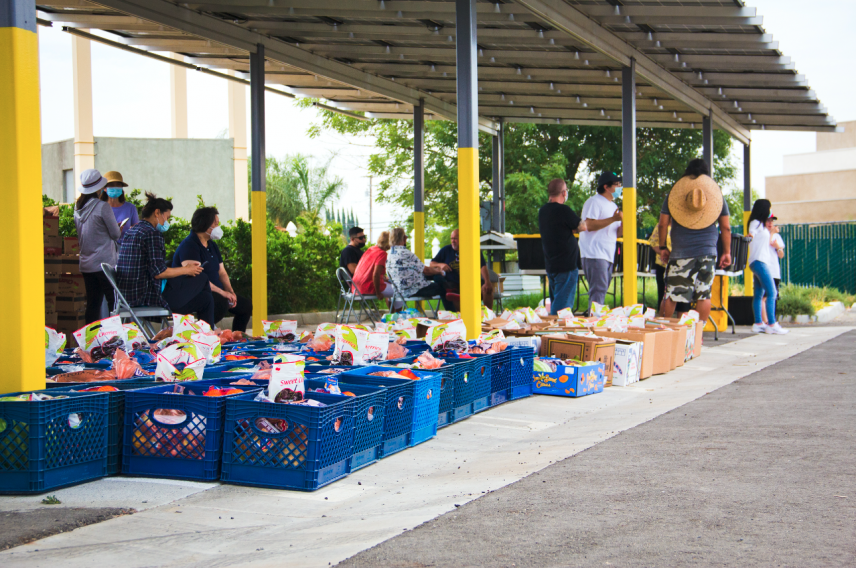 Early in the morning that first day, around 30 of our volunteers from our church and the community came to get ready to work. We had 200 bags of Grab-and-Go Meals and 150 boxes of produce, watermelon, potatoes, cherries, blueberries, and cantaloupe. Half of the volunteers were young people. They were anxiously waiting for the community to come and be served. Disappointingly, cars came slowly. No more than 30 cars came. We remembered the story in Luke 14:15-24, where Jesus told of a banquet to which those who were invited were too busy to come. Then the Lord asked the servant to go out into the highways and hedges to invite the people. That was what we did. Some brought the food to the nearby stores, some brought to their neighbors, some brought to the elderly, and some brought to the homeless. Pastor Stirling Berry went into a liquor store to deliver some food bags. The owner of the store was so touched to know that our pastor cared for the poor in the community.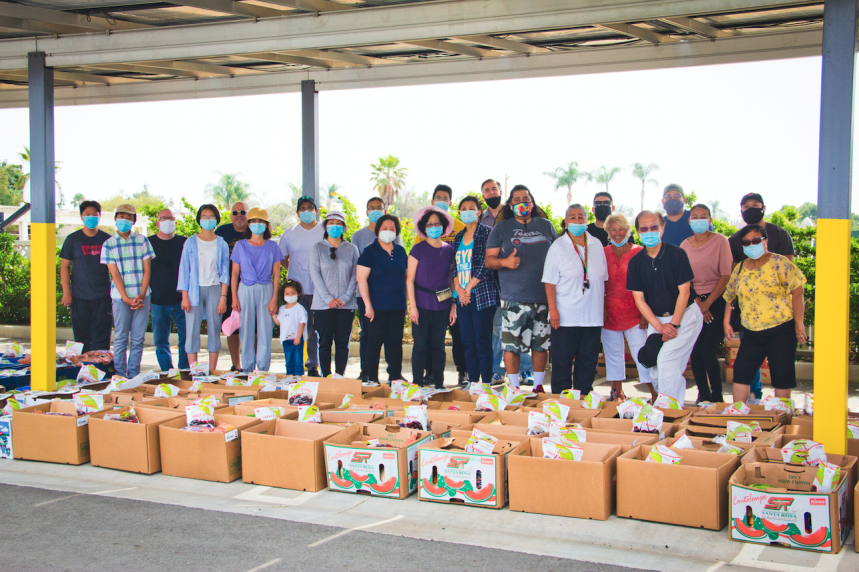 Afterward, we realized we ought to improve on our promotion techniques. One very effective method was to make the banners outside of our church bigger and more eye catching. The following weeks, we witnessed long lines of cars waiting to be served. We were so happy to have a chance to talk to the drivers of each car and invite their children to come to our Vacation Bible School (VBS) the following month. After a few weeks, we got to become acquainted with some of them, some of whom later served as our volunteers.  
With the shortage of funding, the sponsoring organization had to stop the project after two months. We were sad that the program came to an end, yet we were so grateful that it ended right before our Vacation Bible School. As a result, some of the people who had received the Grab-and-Go meals came to join our VBS.  Even with the rise of COVID-19 cases at that time, we still had more than 60 applicants who registered to join our VBS. We praise God Almighty for working miraculously to attract people to Him. As we served our community, we witnessed God's power and our hearts were strengthened.
Kid's STEAMM Cooking Camp
By Christine Fujitani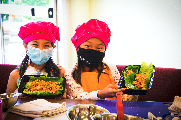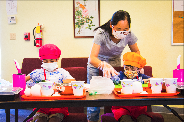 Kids learned to cook and to do science activities at Chino Valley Chinese church Kid's STEAMM (Science, Technology, Engineering, Art, Math, and Movement) Cooking Camp for the third year. Children learned about their immune system, growing sprouts, veggie race cars, and making Asian veggie turkey lettuce wraps, strawberry mint salad, peach cobbler smoothies, and much more! Twelve students enrolled for the classes last summer. A staff of nine volunteers ran this year's cooking camp. "This class was a great way for kids to get hands-on experiences in learning how to have a healthy diet," said a parent whose child attended the cooking camp. "They learned basics of nutrition as well as cooking techniques. I will definitely be sending my kids again." 
Vacation Bible School & Health Talk
By Andy Huong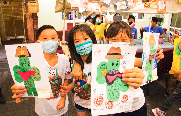 We had our Vacation Bible School (VBS) on the last weekend of July and the first weekend of August. As the beginning date of VBS was fast approaching, there were concerns. Back when we had planned to run our VBS program, the situation with COVID-19 was steadily improving. But as we got closer to the end of July, the Delta variant started to spread! What were we supposed to do?
Instead of canceling VBS or hosting it online, we decided to implement detailed health and safety protocols. We had a very dedicated team of around 40 staff members. The Lord greatly blessed our efforts. We had a total of 64 participants, which is the most we've had in many years! Several children and families came from our community through the cooking camp and food distribution ministry.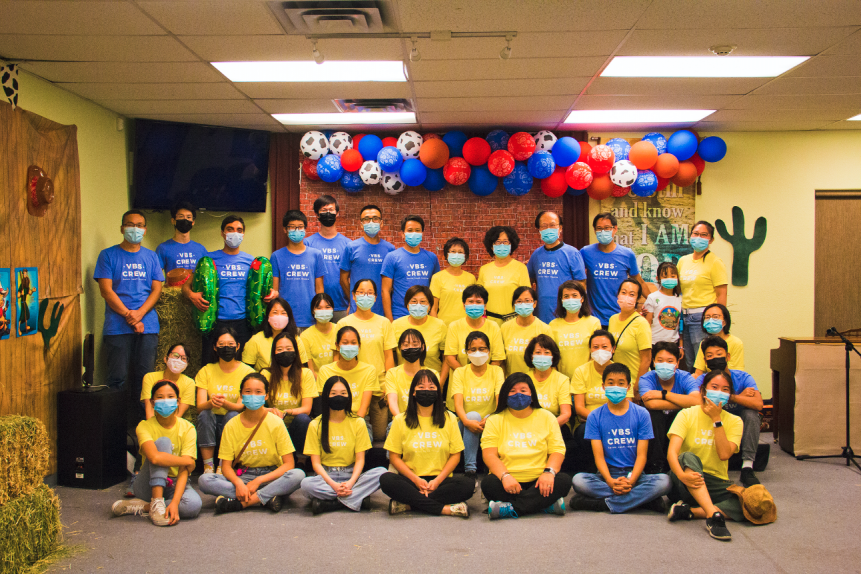 On the last Saturday evening of our VBS, we invited the parents and family members to a health seminar hosted by our first elder, Daniel Choo, M.D. a distinguished cardiologist. While the VBS children were having their last evening of fun and learning, their family members and guests were learning about heart health and a better lifestyle in the main sanctuary.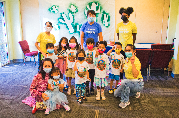 With the success that the Lord blessed us with, we knew that we had to implement follow-up programs to build our ministry. On the first Sabbath of September, we resumed our children's church that had been inactive during the pandemic. By God's grace, we now have 15 teachers who take turns teaching three age groups.
"God is good! No doubt, the pandemic has brought challenges to our ministries," said Huong, associate pastor of Chino Valley Chinese church, "but we praise God for protecting us, sustaining us, and leading us to new heights and new opportunities."
"God has prepared this amazing way to reach them even in this critical time," added Paul Cho, senior pastor of Chino Valley Chinese church. "God is good and to God be the glory."