In November, the Central Japanese-American Community Church (CJACC) celebrated 75 years of ministry.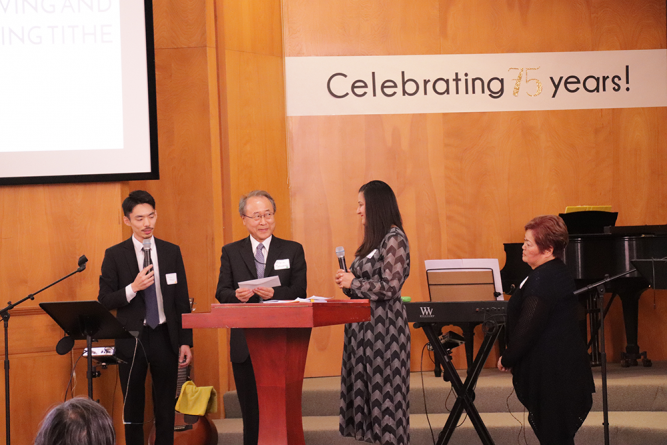 The history of the Japanese Adventist church in California can be traced back to a man named Teruhiko Okohira, who accepted the Adventist message in 1892 as a Japanese student in Paso Robles, Calif., becoming the first Adventist of Japanese ancestry in the Pacific Union. After completing studies at Pacific Union College (PUC), he followed a calling to share the message and continue his ministry in Tokyo, joined by PUC president William C. Grainger. Okohira and Grainger today are known for starting the Adventist movement in Japan.
Years later, his son, Alfred T. Okohira, became the first pastor of the Japanese church in Los Angeles (today CJACC) upon its organization as an independent church on January 26, 1946.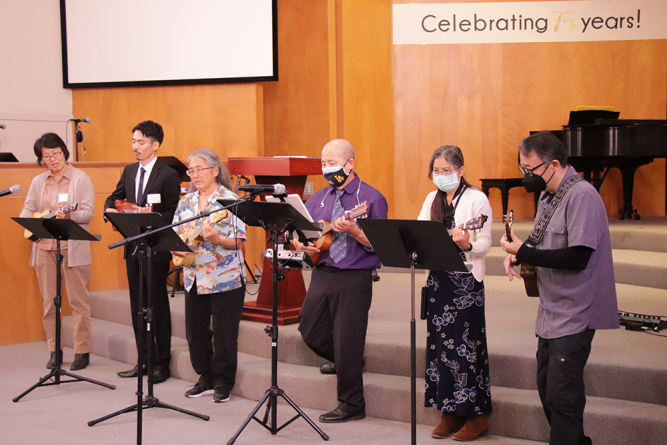 With 26 pastors and four different moves between facilities, CJACC has seen God's leading throughout the past 75 years. Many ministries have begun, and traditions have stayed strong through the years: children and family ministries, Sansei day camp, junior choir, Pathfinders, celebration of Keiro No Hi (Respect for Elders Day), the tradition of mochitsuki (pounding sweet rice), and more. The 2022 celebration service was a recognition of all that brought the congregation to this point.
"As Adventists of Japanese culture or descent in the greater Los Angeles area, it's our unique mission to destroy cultural barriers against the gospel for people identifying with Japanese culture," Patty Hokama, CJACC head elder, said. "Only one percent of the population in Japan are Christian, so when families come from Japan, we have the opportunity to introduce them to Christianity. It's also important to preserve Japanese culture in the new generations who are not familiar with many of the Japanese traditions."
Pastor Dean Horinouchi (CJACC associate pastor, 1980-1991) shared the morning's sermon, using the following quote as an outline for his message: "Anniversaries are celebrated to mark significant events which could be happy, sorrowful, personal, or cultural."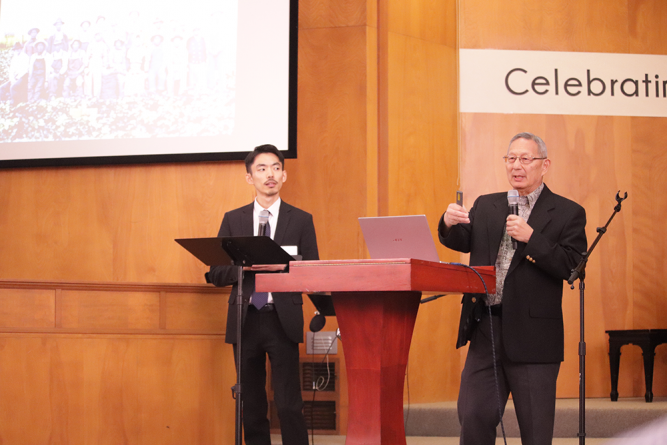 "Our celebration is for a church, and although the Japanese gathered weekly—they spoke Japanese, they ate potluck, with probably sushi—church is not a kenjinkai, or a cultural meeting, for Japanese people," Horinouchi said. "And although we had many fun activities, all kinds of socials, the church is not a social club. Church is a place where people meet God and learn about His love and His salvation."
"This 75th anniversary, we celebrate how Japanese immigrants were able to persevere and survive, but most importantly finding hope in Jesus Christ," Horinouchi continued. "We also praise God that, because this church has been faithful in preaching the gospel, you and I and many Japanese will be included in that great multitude in God's eternal kingdom."
Watch the video highlight below: