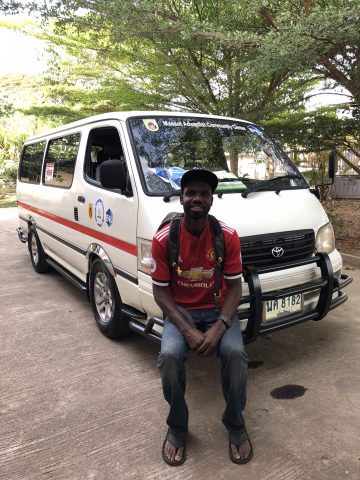 After the Haiti earthquake in 2010, Fedly Bonneau, former pastor in the Southern California Conference, discovered his passion for helping provide access to proper medical care for people who cannot otherwise obtain it.
A month after the earthquake, Bonneau stopped at a Red Cross office and asked how they were able to help people. "The response from a Red Cross volunteer was, 'even though our doors are open, we haven't had any supplies to help anyone,'" Bonneau recalled. The group he was traveling with took all their supplies and gave them to the Red Cross office. "I knew then that I needed to do something that would help us to react quickly in times of emergency."
With this motivation, Bonneau and Austin Adobasom-Anne from Ghana founded Bottles 4 Life, Inc. (B4L), a non-profit organization dedicated to providing holistic health care and aid to the 10/40 Window.* B4L uses donated money from recycled plastics to provide medical supplies and transportation to and from local medical centers. Recycling also helps people to make a major impact in their community.
The ministry's first stop was Mae Sot, Thailand, where there is an influx of undocumented Burmese migrants. "We wanted to start there," Bonneau said, "because we discovered the Thai taxi drivers were charging inflated amounts to transport the migrants to medical centers." After converting a donated 1997 Toyota van into an ambulance, Bonneau and his team were able to provide free transportation to and from the medical facilities. They partnered with local clinics and villages who know they can call B4L whenever someone needs medical care.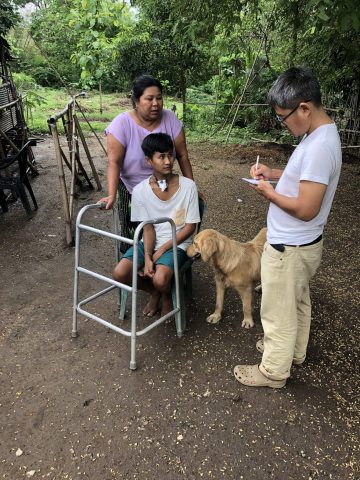 In addition to transportation, B4L provides two vegetarian meals a day for parents who have children in the intensive care unit at the general hospital. In the evening, they have worship with the parents who sleep in an outdoor seating area. "They know we are coming," Bonneau said, "and they sit in a circle waiting for us. We sing songs, pray for them, and share Scripture with them. Some have even visited the local church on Sabbath."
One father said, "I cannot believe someone is willing to pray for my child, encourage us during this time of crisis, and provide food for us so we don't have to worry about what we will eat. God must have sent you guys."
A grateful mother who lost everything trying to help her sick son said, "Having transportation to the hospital is one less thing for me to worry about."
Since January, more than 400 patients have been transported, and more than 3,000 meals have been served. The ministry has touched a cross section of people and faiths. Muslims, Buddhists, Christians, and atheists; women, men, children, young adults, and the elderly; Ghanaians, Thai, Karen, Burmese, Chin, and Rhoyingas—all have been served by B4L's ministry.
"God has truly blessed us because we are reaching people with Jesus' method," Bonneau said.
To learn more, visit bottles4life.org or like the organization on Facebook @bottles4life.
*The region between 10 and 40 degrees north of the equator, where people are the poorest and have the least access to the gospel of anyone in the world.