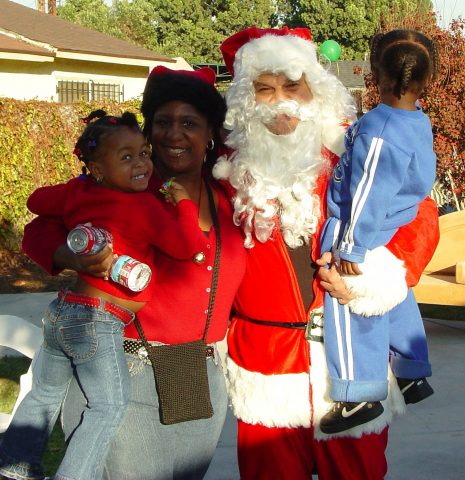 The Harry Bey USA Show on Saturdays at 8 p.m. on KABC AM 790, hosted by Adventist Harry Bey, currently airs in 50 countries, 50 states, and worldwide to the military. With consistently high ratings, at the varying hours the talk show has aired, the station plans to syndicate the show in September 2017, so that it can be aired at different times in different time zones. Bey plans to use syndication profits he receives as owner of the show to increase the help he has been giving to the disadvantaged in the Los Angeles area. 
In addition to being an ardent Christian, Bey is a colorful American patriot. Some days, he wears what he refers to as "Old Glory" colors — red, white, and blue flashing bowties, caps, shirts, jackets, pants, and sneakers. A seasoned broadcaster, he has hosted more than 600 weekly shows of varying lengths since he began his career. His guests and listeners are as diverse in their politics as they are in their Christian faiths. "They're all my brothers and sisters in Christ," Bey affirmed, "regardless of how they worship."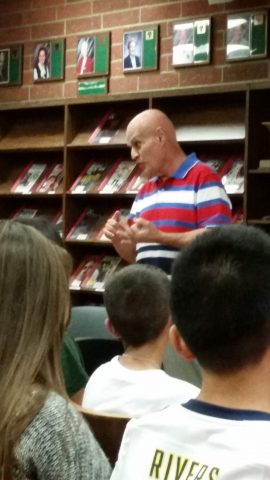 Each week, Bey acknowledges Jesus as the Creator and Pilot of his show, which focuses on hard-hitting, at times controversial, news issues. At the end of every program, he also affirms the men and women in the U.S. armed services. 
While his program has garnered numerous awards and recognitions from politicians and other local leaders from Los Angeles city and county, California and the U.S., Bey has worked for decades with people who tend to be considered the "underbelly" of society and who may also be considered a menace, on Skid Row and throughout L.A. County. "The people I try to help, and for whom I pray," Bey explained, "are indigent people, veterans, homeless, suicidal, depressed, domestic violence victims, victims of violent crimes. They are from all walks of life and have deeply rooted emotional problems and lethal addictions." Bey daily gives many of them practical, caring counsel.
David Brainerd is a homeless man Bey has befriended and helped. "Harry is very outspoken," Brainerd said. "It is a credit to America that he is allowed to speak on the radio, given his strong stands on faith and political issues."
"Harry is a listener," added Fran Schultz. "He helps people. I was very despondent; I am a cancer survivor. He was praying on air, and I called in and he said a prayer for me. 'God brought you to it, and He's going to bring you through it,' he told me. Harry typifies what it means to be a Christian."
Movses Djanbatian, D.O., owner of Brand Optometry in Glendale, is a frequent partner in Bey's efforts to help people in need. "Harry is an interesting person," he said. "He's very passionate and selfless; he loves to help the poor, to the point that he forgets to take care of himself." Bey admits that he has not taken a vacation in 50 years. "I love what I do," he explained.
At the end of every show, Bey reaches out to those who are hurting. In a positive, constructive, godly way, he urges them to get the help they need to overcome negative behavior patterns so they can again become responsible, productive members of society.
"My mom and Pastor Larry Caviness, the late president of the Southern California Conference, had huge impacts on my life," he gratefully noted.