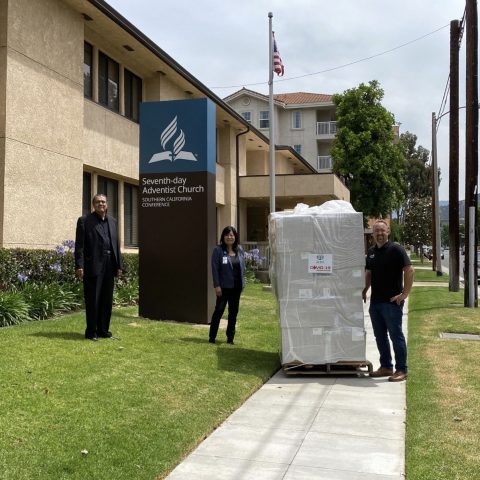 Southern California, specifically Los Angeles County, has been particularly hard hit by the COVID-19 pandemic. In response to a great need, this summer, Adventist Development and Relief Agency (ADRA) generously donated essential medical supplies and protective gear to healthcare workers in hospitals that make up the Adventist Health Southern California Region: Adventist Health Glendale, Adventist Health Simi Valley, and Adventist Health White Memorial. 
ACS (Adventist Community Services) and ADRA worked with Southern California Conference (SCC) Executive Vice President and ACS Director James Lee to coordinate the delivery of these supplies, which were shipped in 40 ft. containers to the SCC office from Salt Lake City, Utah. The containers were then moved to Glendale Adventist Academy so the items could be catalogued and distributed to the hospitals.
"We are so grateful to receive this generous donation from ADRA and ACS," Lee said. "We know this will be a blessing for our healthcare workers who are on the front line and to the COVID-19 patients who are in their care."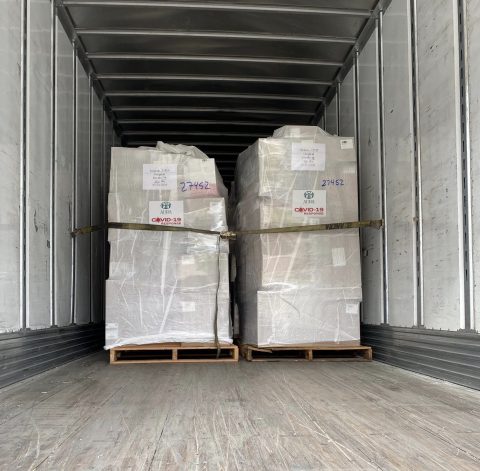 Irene Bourdon, Adventist Health Glendale Foundation president, was also present to receive the supplies. "Our healthcare professionals have gone above and beyond to care for COVID-19 patients during this time," she added. "We are deeply grateful for this gift that will help provide life-saving protection to the medical workers serving our community."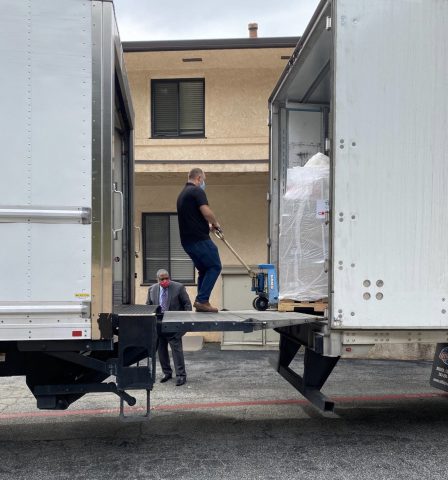 Los Angeles County was chosen to receive these supplies due to The Los Angeles County Department of Public health (including data from Long Beach and Pasadena Health Departments) recording high numbers of cases and its inability to pass state metrics for disease transmission. 
ADRA's medical relief operation, worth $2.3 million, is the result of a partnership with ACS to provide assistance to U.S. hospitals in areas hardest hit by COVID-19 and that are more susceptible to severe shortages of helmets, goggles, face shields, and other protective clothing and medical equipment. The three-month relief project will help facilities in Tennessee, New Jersey, Missouri, Michigan, Pennsylvania, New York, Maryland, Texas, California, and Alaska.
"Keeping healthcare workers safe has never been more critical than now," said ADRA's President Michael Kruger. "This is why ADRA is proud to partner with the Adventist Church in the U.S. and ACS to ensure that we serve essential workers during this health crisis."
As part of its response to the coronavirus pandemic, ADRA has also committed $150,000 to benefit Adventist Community Services food pantries across the U.S. The donations will be allocated through ACS to various Adventist conferences operating hospitals and medical centers based on need. ADRA has aided nearly 70 countries, including the U.S., to help more than 2.7 million families and communities heavily impacted by coronavirus pandemic. ADRA continues to be on the frontline providing continuous relief aid to the U.S. and countries worldwide.