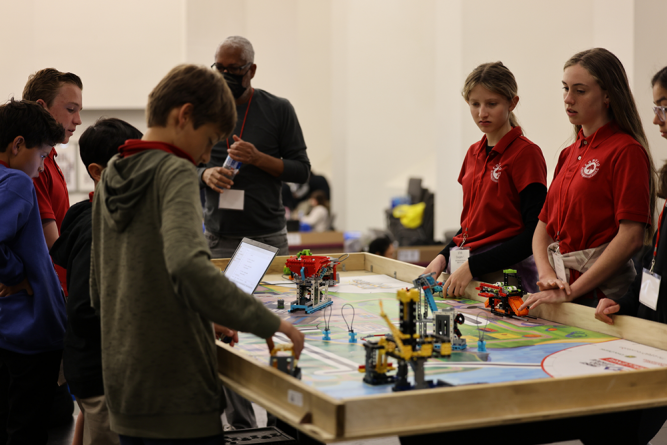 Adventist Robotics in the Southern California Conference (SCC) goes back almost 20 years to the first robotics event held at Glendale Academy in 2005 with eight teams participating.
For years, robotics competitions in SCC were held annually, at times alternating hosting with neighboring conference Southeastern California Conference (SECC), but the pandemic interrupted that routine, like it did many others. The last SCC competition was held in Simi Valley in early 2020 with more than 20 teams; this year's event was the first one since.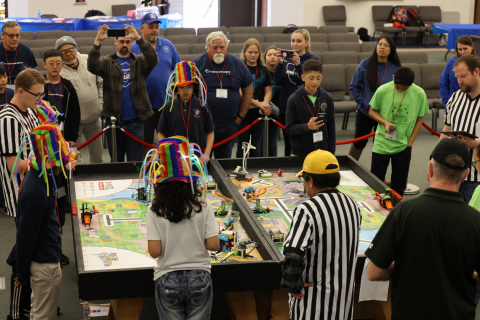 According to the program for this year's event, FIRST LEGO League Challenge was "created to inspire youth to experiment and grow their critical thinking, coding, and design skills through fun hands-on STEM learning and robotics." The Adventist Robotics League began in 2002 under the leadership of Mel Wade, technology integration and robotics education specialist, and is officially sanctioned by the FIRST programs.
"Science fairs are a good example of some visual addition and actual physical experiments, but we haven't had anything that advanced students can join in because many of the higher-level competitions or exhibits of learning take place on Sabbath, which makes it very difficult for us to participate," shared Bob Dennis, interim associate superintendent at SCC. "To me, it's the best, the most visible visual exhibition of learning that involves a wide spectrum of ages."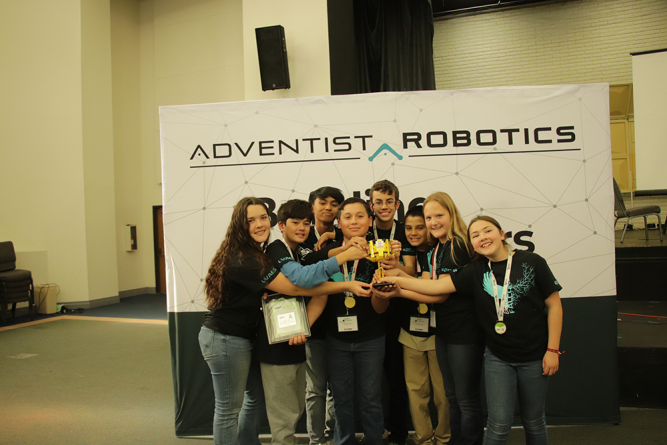 "Volunteers make it happen," Dennis continued. Coaches are often parents, teachers, or any "interested personnel," as Dennis puts it. In fact, for the very first event in 2005, an engineer working locally wanted to offer his skills and participate in the event, so he became a judge.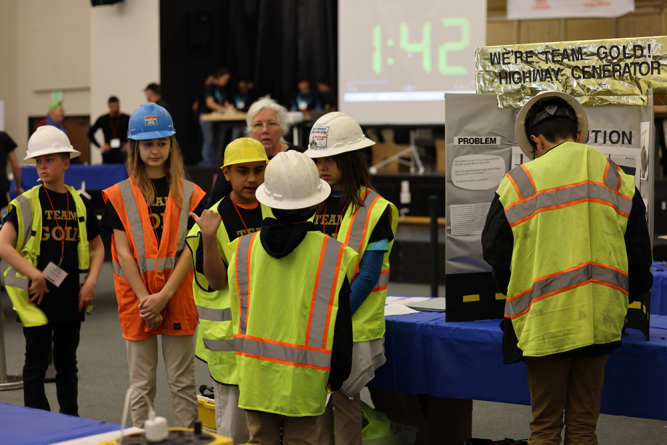 "This year, we made a concerted effort to have office personnel as a part of our volunteers in the various semiskilled areas, such as the judging, refereeing, and setup—some very complicated things—and our personnel did a great job." One of the benefits, Dennis noted, of having participation from office personnel is that background checks are already completed, making for a safe and comfortable environment for all.
During this year's event at Glendale Academy, 11 total teams from both SCC and SECC participated. Three teams took home first place: Linda Vista Adventist Elementary School Electro Falcons, Loma Linda Academy T-WaveTronics, and Antelope Valley Adventist School Antelope Valley Atoms. These winning teams will travel to Florida for the finals competition on May 7 at Forest Lake Academy.
To learn more about Adventist Robotics, visit www.adventistrobotics.net.
Watch the video highlight below: