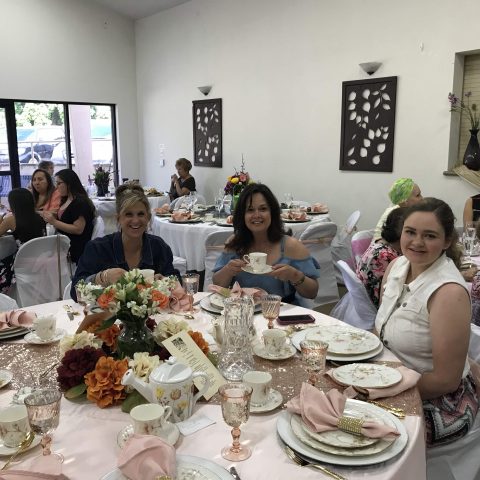 Unusual times produce unusual adaptations. Instead of mourning the cancellation of their traditional spring fellowship tea, Santa Clarita church's women's ministry group had the bright idea to host a social-distancing version.
"I was grieving the loss of the tea when I realized we could do it in a new way," said Kris Stevenson, Women's Ministry co-leader. "Even though we're in quarantine, we need something to look forward to and a way to connect with each other."
For more than a decade, the fellowship tea has attracted 60 to 100 ladies a year who have enjoyed the special festivities. Each tea features fancy tea attire (including a hat), fabulous home-baked treats and specialty teas, and a devotional by a guest speaker.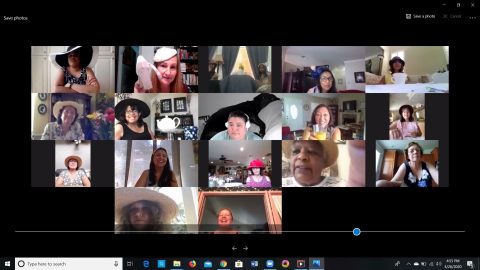 This year's tea, held April 26, included all of these things, but it was packaged in a new way. The 18 guests met on Zoom, each one dressed in their tea attire, including the hat, although many omitted the high heels. Every lady was responsible for her own tea cuisine and place setting.
"It was great to see ladies enjoying fellowship with one another with elegant place settings, afternoon treats served for one, and fancy attire—even if we couldn't enjoy each other's company in person," remarked Naomi Smith, member of Santa Clarita church.
After a welcome and introductions, there was a quiz about tea, with a prize for the lady who got the most correct answers. Each guest was responsible for their own set up, which allowed them to showcase their place settings and share the history of the items that they had displayed. Some of these items included a traditional Japanese tea service, a samovar, and china that came from China before World War II. Many items had been carefully collected over the years from thrift stores and yard sales. There were prizes for the best attire and the best place setting. Guest speaker Sherrell Lewis finished the event with a devotional, encouraging everyone to continue to trust God during these difficult times.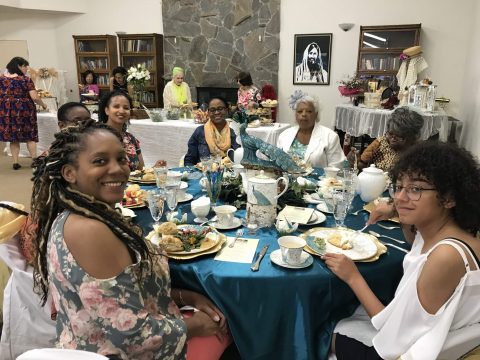 The exciting thing about a virtual tea is figuring out ways to incorporate both familiar and newer elements of the gathering. Typically, the planning process for the tea is labor-intensive and requires different people to shop, bake, advertise, decorate, set up, clean up, etc. This time, planning involved only advertising and arranging for gifts and prizes, which were dropped off at homes afterward. One bonus was that guests from far away were also able to attend. One presenter from Northern California shared her beautiful watercolor paintings with the group.
"The virtual tea provided an opportunity for ladies to be creative in their own homes," said Nelly Castellanos, member of Santa Clarita church. "Some even prepared new food ideas for our next tea. We didn't let COVID-19 take away the joy and fellowship that our tea provides."