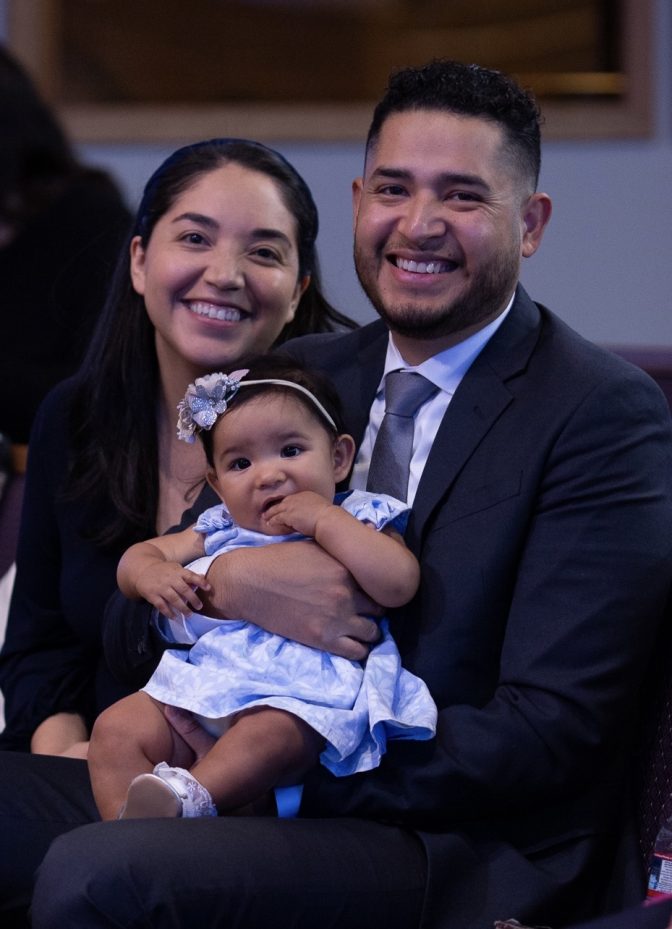 In the summer of 2009, Villanueva experienced his first summer as a Youth Rush student. After four summers, wanting to receive deeper Bible work and evangelism training, he felt impressed to attend SOULS West.
After graduation, he joined the Southeastern California Conference as assistant literature ministries director. He later accepted a call to Oregon Conference in 2015 as associate director of outreach ministries.
This summer, Villanueva accepted a call to join the Southern California Conference team as the new literature ministries director. Villanueva and his wife both grew up in Southern California, and with a young daughter, it's a blessing to be near family. "We began praying about it, and we just starting seeing God open up different things that we were praying for specifically," he said.
Villanueva has experienced the personal, spiritual impact of literature ministries. "I knew the power that literature ministry has for church members and young people involved in doing outreach," he said.
"What I see in the future," he continued, "is our department becoming a resource for schools out in the field as well as for churches."
"Everyone is called to do ministry," he said. "Oftentimes, literature ministry can seem like a scary thought for a lot of people. But in reality, anybody can do literature evangelism. When you put yourself out there—to actually step out of your comfort zone—and you leave some room there for the Holy Spirit to work, you're going to be able to see how God uses all of us."