September 4, 2018
"Dear friend, I pray that you may enjoy good health and that all may go well with you, even as your soul is getting along well" (3 John 1:2, NIV). Since our organization as a church in May 1863, Seventh-day Adventists have been blessed with additional information regarding health, nutrition and lifestyle, through the messages of Ellen G. White. After her major vision on health, she provided verbal and written counsel for our well-being.
As we face the reality of our health today, we realize that we need to be more conscientious about our lifestyle, beginning with me. There is so much unexpected sickness, disease and pain in our families and communities. It would be well worth it to review Ellen White's counsel and seek to improve our health.
Yes, I know that that a healthy lifestyle is not easy to practice because we have all formed habits in our eating, our exercising, our sleeping, etc. However, Paul reminds us that our "bodies are temples of the Holy Spirit" (1 Corinthians 6:19, NIV). Knowing this, I personally need to be more intentional in taking care of my body. Please help me, dear God.
In the context of wellness, for this 2018 summer, our Human Resources leaders launched the "THRIVE Wellness Series" initiative for all our conference employees, and I signed up to participate. The six sessions themed "Healthy Eats and Heart Beats" were held on Mondays after our SCC office hours. Heidi Carpenter led the food prep demo, and Ann Marie Riccio led the exercise classes. We tasted good "vegan fast food," and we also burned many calories with the intense workout. Classes ended two weeks ago. Kudos to these two young ladies, and the committee, for the great job they did! We were re-energized.
On Sabbath, August 25, Esther and I had the opportunity to attend the joint worship service of the Armenian and the English congregations of Glendale City church. This bilingual service was inspirational with its music, message on the assurance of the Second Coming of Jesus, and by the baptism of four people from the Armenian congregation. That morning, the entire church recognized the 106th birthday of Mrs. Neeva Mason, a lifelong Seventh-day Adventist. (Look for her story in a future issue of the Pacific Union Recorder.)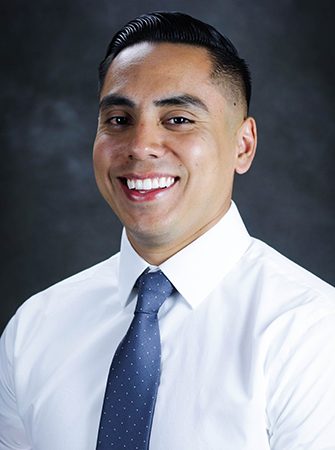 The Armenian group hosted the entire church for a Sabbath meal of delicious Armenian food. (Wow! Those pastries!) My wife and I enjoyed meeting with members from both congregations, and we made many new friends. In the afternoon, I met with the Armenian congregation to listen to their plans for growth in the Los Angeles/Glendale area (second largest Armenian community outside of Armenia. Moscow is the largest). It was a very insightful conversation and such a blessing for me personally.
The long Labor Day weekend is over, which signals the end of summer. Our academies and elementary schools are back in session. Join me in praying for our young people as they take up their studies and renew their personal relationships with Jesus.
Blessings to you, until next time.
Your fellow traveler,

Velino A. Salazar
President
Southern California Conference
---
September 18, 2018
While the U.S. Department of Labor celebrates Labor Day as a tribute to the contributions workers have made to the strength, prosperity and well-being of this country, as Christian employees, we reaffirm our commitment to serve with responsibility and integrity.
The work ethic of the Christian employee is based on the concept that we serve all God's children. Yes, our employers are children of God, as well. As we read Paul writings, we realize that he had a high work ethic. From the English Standard Version, we read:
"If anyone is not willing to work, let him not eat" (2 Thes. 3:10); "whatever you do, do all to the glory of God" (1 Cor. 10:31); "whatever you do, work heartily, as for the Lord and not for men" (Col. 3:23); "rendering service with a good will as to the Lord and not to man, knowing that whatever good anyone does, this he will receive back from the Lord" (Eph. 6:7, 8).
I invite you, including myself, to review our work ethic in light of these verses. May the Lord find us faithful employees who work with conscientiousness and integrity before His eyes.
Events & Conference News
Two weeks ago, Elder Iki Taimi was welcomed to the SCC office as he took the leadership of the Senior Youth and Young Adult Department. We met with him, and he briefly shared his vision for this new department. We have confidence that our young adults will be blessed as he and his advisory council lead this segment of our church membership. Should you want to share an idea or invite him to your church, contact him at his new email: itaimi@sccsda.org. 
Earlier this month, I participated in meetings related to our hospitals. I am pleased to highlight the recent appointment of Alice Issai as the new president for Adventist Health Glendale. 
Beyond her professional competence and excellent leadership skills, Alice is from Armenian descent which will have a higher impact on the growing Armenian community surrounding the hospital. For many years, Alice has been a member of the Glendale City church where several Armenian families worship in their own language. Thank you, Alice, for accepting the invitation to serve as president of Adventist Health Glendale.
The Pacific Union Conference President's Council and Executive Committee met on September 12 in Riverside. Our Union officers presented quarterly reports showing the growth in evangelism, membership, and finances across our Union territory. Praise God for the expansion of His Kingdom! An unprecedented item was discussed and voted in response to recent actions taken this summer by the General Conference Administrative Committee in anticipation of the Annual Council next month. Please keep our beloved Seventh-day Adventist church in your prayers. (Click here for the open letter and here for further details and links).
I've just received news from Dr. Harold Crook, SCC Superintendent of Schools, reporting the SCC student enrollment for the 2018-2019 school year. I see changes as I read the list of our schools regarding increasing or decreasing number of students; unfortunately, looking at the total numbers, we have 82 fewer students from a year ago. This number represents about 5 percent less of the total enrollment we had last year. This news brings me great concern about our families in our churches, and I believe we need to talk intentionally about this situation.
On Tuesday, February 19, 2019, we will have our SCC Education Summit where all pastors and teachers will gather to address the important topic of Adventist Education. I'm convinced that we need to be more intentional in this area of ministry, and the SCC administration has set aside time for our education team to pray, plan, and be proactive in teaching our children in Adventist education.
As we conclude this summer, I pray for the Lord bless us all as we take up our regular responsibilities at home, at work and at church.
Your fellow traveler,

Velino A. Salazar
President
Southern California Conference