June 5, 2018
We are in the midst of springtime, and it is time for Spring Cleaning! Last Thursday, we closed the doors of the conference office to the public and spent the entire day cleaning our desks, cabinets, closets and basement. We had accumulated stuff for six or seven years! We needed to assess if it was still usable and relevant or unusable and obsolete.

While I was cleaning in the basement, I recalled the same practice in a spiritual way. The children of Israel were told by Moses that they needed to "remove any leaven" from their houses; this activity was in remembrance of their liberation from Egypt by the Lord.

My friends, as we journey through this sinful world and contaminated society, we need to exclaim like David, "Create in me a clean heart, O God, And renew a steadfast spirit within me" (Psalm 51:10). We need to be cleaned by Him, not every six or seven years – but every single day.

The past couple of weeks has been packed with meetings (Executive Officers, Administrative, Personnel, Executive Committee, Board of Education). But I'd like to briefly highlight a few events in which I participated: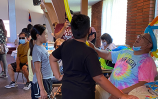 On Sabbath, May 19, Esther and I worshiped with the Alhambra church, and saw how God is blessing the ministry of this church in their rapidly changing community. They are trying to present the Gospel in a relevant format, and we greatly appreciate your ministry, Don and Kathy Smith.

That afternoon, I joined the La Sierra University family to celebrate the extraordinary life of Dr. V. Bailey Gillespie, a professor in the School of Religion for 36 years. I want to honor the memory and ministry of this champion for God's Kingdom. Many young people have known Jesus Christ or returned to Him because of his passionate ministry for youth and young adults. Dr. Gillespie's ministry and his mentorship to our SCC pastors when they were students and in their pastorates was such a blessing to us.

The following Sabbath, we went to a church that I haven't visited in years: San Gabriel Valley Spanish. We enjoyed worshiping with this congregation, and we encouraged them to keep up the good work of witnessing for Jesus in our diverse and multicultural community. Thank you, Pastor Jose Alejandro and Rebeca Diaz, for your pastoral service for God's people.

Last Sabbath, our beloved Pastor Adam Hicks was ordained to the Gospel ministry. It was a beautiful and inspirational service, in which the SCC officers participated. We reminded this young minister of the unique privilege of serving our loving God and our Savior Jesus Christ. We praise God for the ministry that he and his lovely wife Cassandra provide for the Glendora community at Journey church. Let's now call him Elder Hicks!

Your fellow traveler,

Velino A. Salazar
President
Southern California Conference
---
June 19, 2018
I am still stunned by the news over this past weekend regarding the "Children Detention Centers" established to process children who are in this country illegally. Although all of us have known about detention centers, naively we have associated them with adults only. But within the last week, all of us have been impacted by the outrageous behavior reported in the news as a result of this "zero tolerance policy" and its effects on children who are being ripped away from their parents, especially infants, while they are processed by the immigration office.
 
As the media has disclosed details in their reports, all this activity has caused indignation as to how far politicians will go to further their agendas, claiming that these actions are for the collective benefit. All of this has reached the level of inhumanity and insensitivity toward the most vulnerable people on earth: children.

Yes, we as a church always have supported and still support our government, as long as they act on Christian and humanitarian principles. Jesus never supported any type of abuse, and we as His followers should take heed of His words: "Then He took a little child and set him in the midst of them. And when He had taken him in His arms, He said to them, 'Whoever receives one of these little children in My name receives Me;  and whoever receives Me, receives not Me but Him who sent Me.'" (Mark 9:36-37, NKJV)

I join my colleagues in the Adventist denomination by speaking out against this type of abuse: 
I invite you to contact your congressman or congresswoman to bring an end to these heinous acts. In the meantime, let's pray for these families who have been separated.

Here are the highlights from last Sabbath: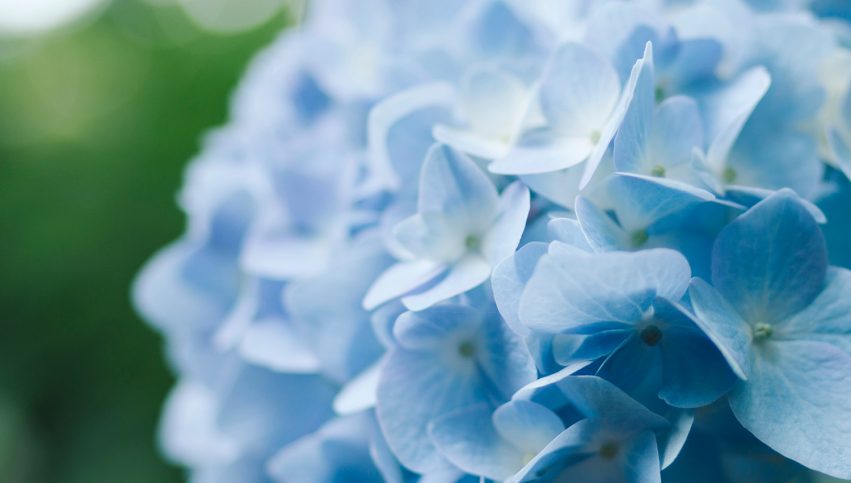 I had the privilege of installing Elder James L. Kyle as the senior pastor of Vallejo Drive church. This ended a year-long search for the right person to lead this congregation. Elder Kyle is a physician who has been willing to lead the ministry of churches while he functions as an administrator of a healthcare institution. Since 1997 he has served in a bi-vocational capacity for the Breath of Life (7 years), the Berean (6 months), and the Tamarind Avenue (7 years) churches. At each one of these appointments, churches grew under his leadership. He is a solid and experienced pastor in whom we have full confidence the Lord will use in his new appointment.

After our fellowship with Vallejo Drive church members, Esther and I spent the afternoon at the Hispanic Women's Ministries Retreat at the Murrieta Hot Springs Conference Center. This Hispanic ministry was celebrating their 30th Anniversary. The celebration attracted more than 450 sisters in Christ, and it was highlighted by prayer, seminars, uplifting messages, a gala dinner, and much more.

Kudos to all the leaders of this ministry, currently led by Gloria Huerta, and praise be to God for His abundant blessings to this segment of our constituency.
 

Your fellow traveler,

Velino A. Salazar
President
Southern California Conference