July 2, 2019
The highlight event of my past two weeks was last weekend with the visit of the General Conference and the thirteen Division Secretariat leaders and their spouses (54 visitors), who are touring the North American Division this summer.
The SCC officers and region directors welcomed these guests last Sunday afternoon at our El Monte Vietnamese SDA Church. Pastor Vinh Nguyen and his church leaders hosted them with a delicious meal, traditional music, costumed dresses and a tour of their facilities, explaining how this church is doing ministry with the Vietnamese people of this community, this country and Vietnam. (Stay tuned for more details in an upcoming issue of the Recorder!)
Every three years, these departmental (Secretariat) leaders go to a different division of the world church for two weeks; at this time, our North American Division and Pacific Union Conference leaders decided to include SCC, and we were pleased to share about our SCC family.
In our presentation, we highlighted a couple of characteristics of the townspeople on the West Coast. One is the entrepreneurial attitude the Californians have demonstrated over the years. Another one is the trailblazer spirit of our communities, making the SCC the source of many initiatives in evangelism and mission, seeking ways to carry on the gospel in our territory.
I will share with you the list of the many firsts accomplishments that have happened in our conference.
Firsts in Southern California Conference
FIRST CHURCHES
1879 – In Los Angeles (initially, Central SDA; today, New Hope)
1907 – Hispanic Company organized in (today, Spanish American)
1908 – African American Church organized in the West (initially, Furlong Track; later, Wadsworth; today, University)
1957 – First Filipino church in the USA (Central Filipino)
1960 – First Korean church in the USA (Los Angeles Central Korean)
1973 – First Samoan church in the USA (Compton Samoan)
1973 – First Indonesian church in the USA (initially, Indonesian-Dutch; now, Indonesian-American)
1975 – First Vietnamese church in the USA (initially, Glendale; now, El Monte Vietnamese)
1978 – First Yugoslavian church in the West (now, Serbian-Croatian)
1983 – First Armenian group in the USA (Glendale Armenian)
1983 – First Cambodian group in the USA (Long Beach Cambodian)
1986 – First Tongan church in the USA (Los Angeles Tongan)
1986 – First Thai church in the USA (Los Angeles Thai)
2018 – First Mongolian group in the USA (Mongolian Mission)
FIRST SCHOOLS
1902 – First secondary school in Southern California (San Fernando College)
FIRST MINISTRIES
1929 – Radio Program The Tabernacle of the Air

Founder & Speaker: H.M.S. Richard
Place: Los Angeles, California
Name Change: The Voice of Prophecy

1938 – Spanish Radio Program La Hora Cristiana

Founder & Speaker: Carlos R. Nicolas
Place: Los Angeles, California

1974 – Television Program Breath of Life

Founder: Walter Arties (singer)
Speaker: Charles D. Brooks
Place: Glendale, California
FIRST HEALTH MINISTRIES
1896 – First Health institution in Southern California (a vegetarian restaurant & treatment rooms in Los Angeles)
1905 – First medical institution in Los Angeles (initially, Glendale Sanitarium; then, Glendale Adventist Medical Center; now, Adventist Health Glendale)
These are the languages in which worship services are conducted in churches, Sabbath schools and small groups in SCC:
Armenian 
Arabic
Cambodian
Chinese (Cantonese)
Chinese (Mandarin)
Croatian
English
Farsi (Persian)
Filipino (Ilocano)
Filipino (Tagalog)
Filipino (Visayan)
Indonesian
German
Japanese
Korean
Portuguese
Romanian
Russian
Samoan
Serbian
Spanish
Taiwanese
Thai
Tongan
Vietnamese
IMPORTANT DATES:
Submission of proposed agenda items: No later than June 30, 2019, the SCC churches wanting to submit items to be included on the session agenda, should have done through the SCC Executive Secretary office. These items need to be approved by either majority of the members in a business meeting, the church board or their delegates to be passed to the SCC Executive Committee, to establish the agenda for the upcoming constituency session.
65th SCC Constituency Session: This important meeting will be held on Sunday, September 22, 2019, at the White Memorial SDA Church from 7:55 a.m. to 1 p.m.
Your fellow traveler,
Velino A. Salazar
President
Southern California Conference
---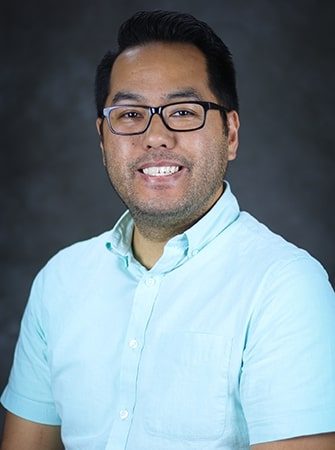 ​July 16, 2019​
​For the last three weeks, Esther and I enjoyed wonderful family time with our children who came to visit us. This expression "visit us" doesn't sound too pleasant to my ears because it means brief visits and more sporadic. These two young adults have become independent and are practicing their professions: Eric is a civil engineer living in Orange County, and Melissa is an elementary teacher living in Chattanooga, Tenn. We praise God for the children we have, and like every parent, our children are often the theme of many of our conversations and still the subject of our daily prayers.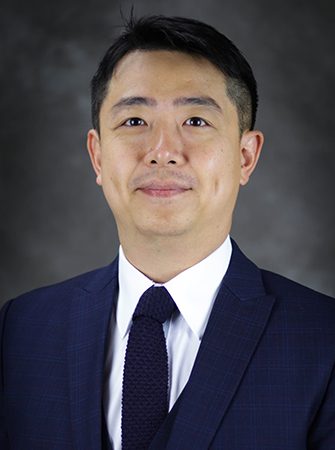 Such independence has generated less involvement from us as parents. I confess that sometimes we would like to do more for them, but they prefer to "learn by themselves" and, hesitantly, we back off a little, for a while. Then, later, they come again seeking for any help.
This dynamic reminds me of how God wants us all to seek for His advice, His help, His comfort and His intervention, but we act independently, believing that we can manage our lives completely; however, in spite of our attitude, here's His promise: "For the LORD will not reject his people; he will never forsake his inheritance" (Psalm 94:14).
On Tuesday, July 9, at its regular meeting, our SCC executive committee addressed the topic of marriage, family and human sexuality, an important and relevant topic these days. No action was taken. However, the executive officers expressed their position on this subject, summarized in these sentences:
They support and sustain God's ideal for marriage, family and human sexuality as established in the Garden of Eden.
They uphold and affirm the biblical view the Seventh-day Adventist Church has on this topic of marriage, family and human sexuality.
They are aware of the variations that happened to God's ideal for marriage, family and human sexuality since the Garden of Eden.
They are sensitive to the realities lived by our current society and membership in this topic.
They intend to approach those realities with love, patience, compassion and consistency.
At this preliminary conversation, the committee expressed views and concerns and also provided some recommendations to the SCC leadership on how to address this challenging situation that our church is facing, focusing on Southern California. Please keep this matter in your prayers.
Last Wednesday, Elder John H. Cress and I had the opportunity to meet the leaders of each of the pastors "radius groups" to receive reports on this initiative launched at the pastors retreat last March under the scope of our SCC ministerial director, Elder Cress, who oversees conference-wide programs and initiatives for pastors. What is this term pastors radius group? Pastor Sarah Grover, associate pastor at Lancaster church, labeled this gathering of pastors who work in a certain area of our conference regardless of which region those pastors serve. The purpose is for these pastors to have fellowship and fun, to know each other better, to share pastoral experiences and brainstorm how, together, they can impact the community shared by their churches.
Last Sabbath, I surprised the Chino Valley Chinese church members when I began my sermon by announcing Elder & Mrs. Paul Cho's 44th wedding anniversary that very day. After Esther presented a beautiful bouquet to Dr. Mai Mai Cho (Paul's wife), I briefly interviewed them about their secret to a long-lasting marriage. They said that prayer, patience and perseverance have been their constant practices and attitudes when conflicts/challenges arise among them.
I used this special recognition to speak on the ideal God had for the marriage and family, highlighting the biblical directives on the subject and recognizing at the same time the realities/challenges faced even by those who want to sincerely follow and serve God.
Last Sunday morning, the pre-session meeting was the kick-off of a series of meetings from now until our 65th constituency session. One representative from each of the 153 churches in SCC convened at the Vallejo Drive church to select the 20 members of the nominating committee who will nominate the executive officers, the executive committee and the bylaws committee for the 2019-2024 term. Click here for the minutes of this meeting.
I encourage each SCC church member to learn more about the upcoming 65th constituency session by visiting the website (click here!) designed by our SCC communication team to report and keep our church constituency in Southern California Conference informed. 
IMPORTANT DATES:
Nominating Committee: On Sunday, July 28, 2019, the Nominating Committee will have its first meeting chaired by Elder Ricardo Graham, president of the Pacific Union Conference. Let's keep this group on our prayers.
65th SCC Constituency Session: This important meeting will be held on Sunday, September 22, 2019, at the White Memorial SDA Church from 7:55 a.m. to 1 p.m.
Your fellow traveler,
Velino A. Salazar
President
Southern California Conference